Hi
Brutus
,....mhhh although I am"Swisstralian" and collect my old country among a lot of other countries and themes, this "Number" issues are not that easy to "identify".
It is a little ,like KGV or the "uglies"
I will show you a few pictures and lists, which I scanned from the Zumstein catalog 2007 with the hope, not doing anything illegal regarding ©
There is no perforation11½ all issues from 1882 up to 1906 (6) are
11¾
The main differences are in the water mark (Kontroll Zeichen)

The first printing plate from 1882 -1893 had the wide cross, after the 12th November 1894, the narrow cross.
1882 to 1924 where printed on 2 papers
white
and
granite
White paper: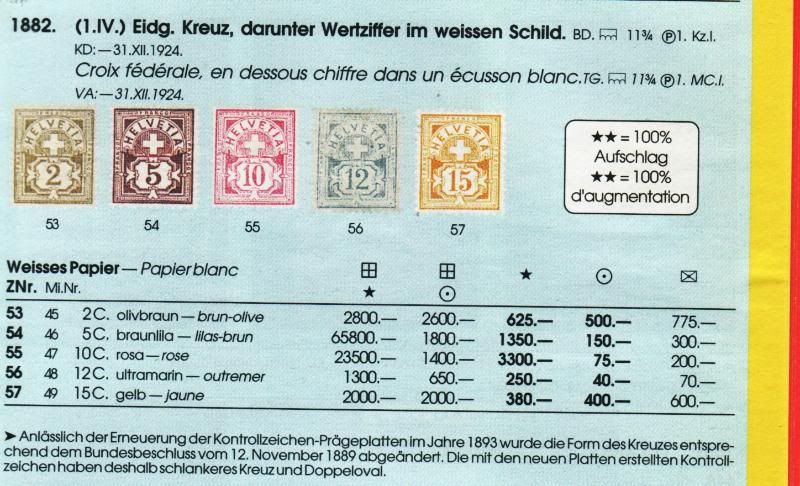 (Wide cross)
Granite ( Faserpapier)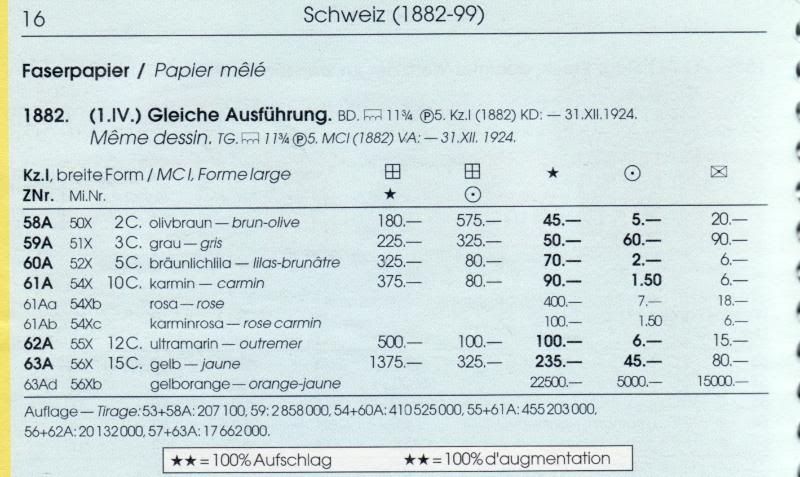 ( Narrow cross)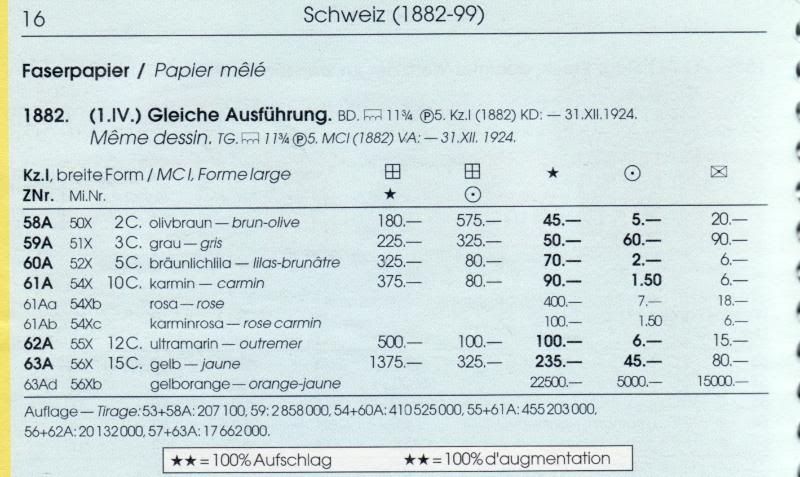 1905 - 1906
WM Swiss cross only without the double oval.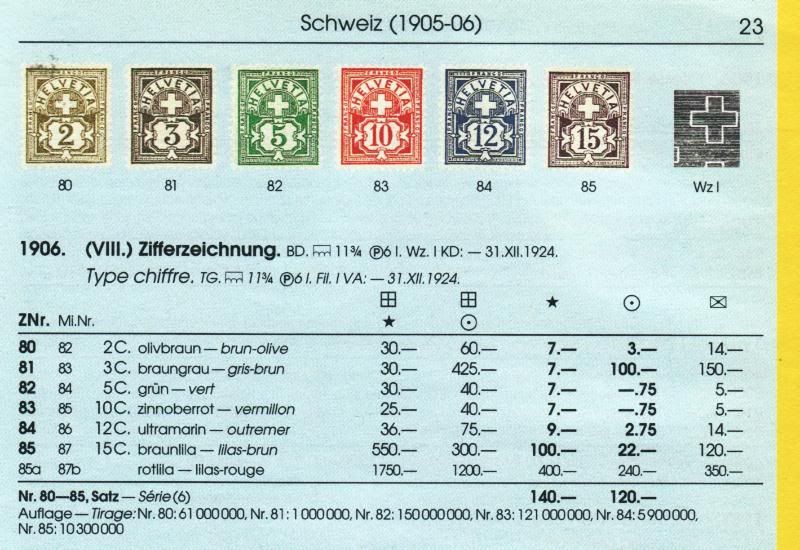 Row 2
1882 -1908 Post-Tax stamps for underpaid franking,
12 issues and more varieties then the Australian shore line
Not my field at all, there is hopefully a thoroughbred Jodler among-st us who knows how to help you!
Row 3
Sitting Helvetia 1867
Zumstein # 43 printed on white paper. Canceled A$ 12.00
1881 Zumstein # 52 printed on "paper with blue and red short threads"
Canceled A$ 600.00
Regarding the cancellation of above stamp, it looks a little ? to me, so it needs to be certified.
I need you to know, that any and the slightest imperfection in perforation and sharpness of the postmark is "greatly down marked".
The prices in Zumstein are for fault free, average copies.
Excellent condition will ad 100 - 200% value.
Poor condition = space fillers!!!
Peter