I have this (quite rare) card sent to a POW in British Columbia in 1915: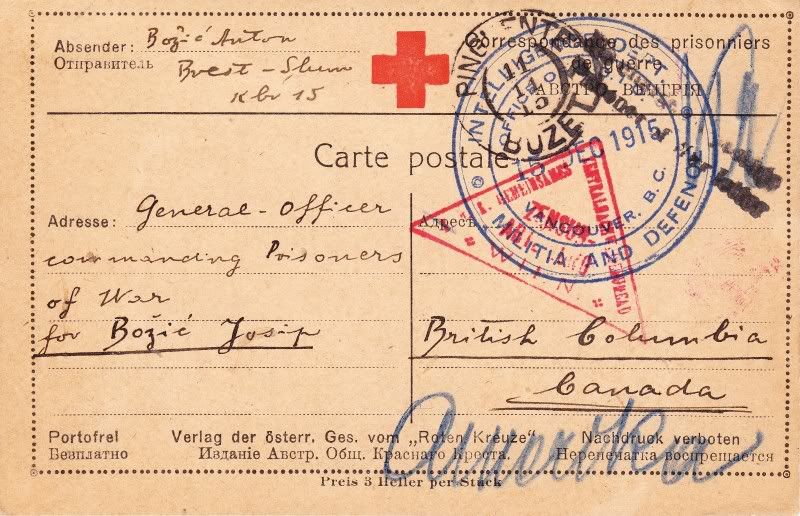 The postmark is inscribed "PINGUENTE / BUZET".
When I Google Pinguente, I get sites in languages other than English. If I use the Google translator, it translates "Pinguente" as "Buzet" in Croatian. So if "Buzet" is Croatian, what language is "Pinguente"?
I am assuming that the message is written in Croatian, but that really is just a guess based on its point of origin:
What I am hoping someone can help me with is to get a transcription of the writing (which totally eludes me) and a translation into English.
Any help greatly appreciated!