I got this 1974 $2 Hans Heysen "Red Gums of the North" stamp in a good lot of various decimal missing colours, etc. last year but since it wasn't a recognised catalogued flaw I forgot about it.
Obviously a transient ink drop that's somehow spread into a "bell" shape. It even has a spot that looks like the bottom of the bell clapper (the thing that makes the noise):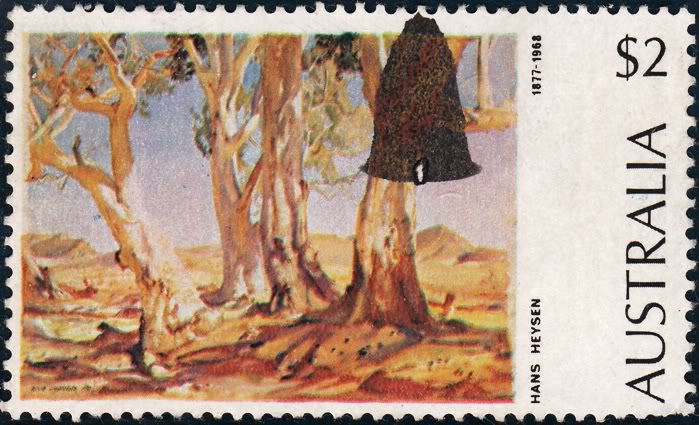 As everything else in the lot was kosher, I'm certain it hasn't been faked (nor would there be any real reason to fake it).
Has anyone else a similar (or vaguely similar) ink flaw shape(s) particularly on this particular stamp, or if not, on another stamp issue