The Colonisation of New Zealand



Unearthed by a short letter ā€" c. March 1841
A write-up of a cover originally discussed
here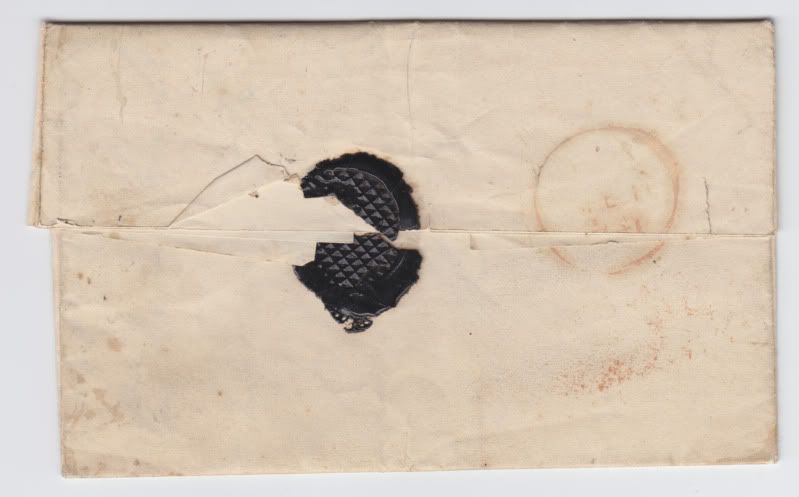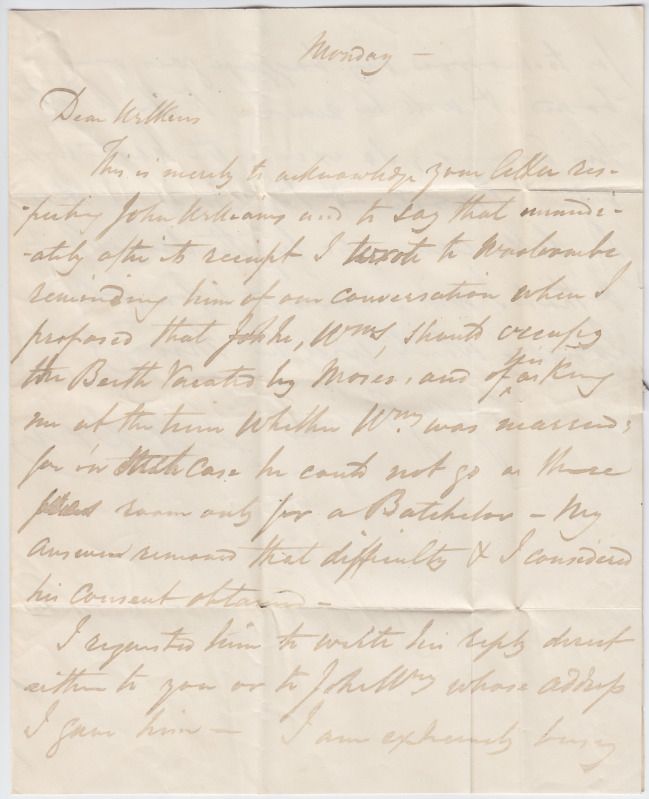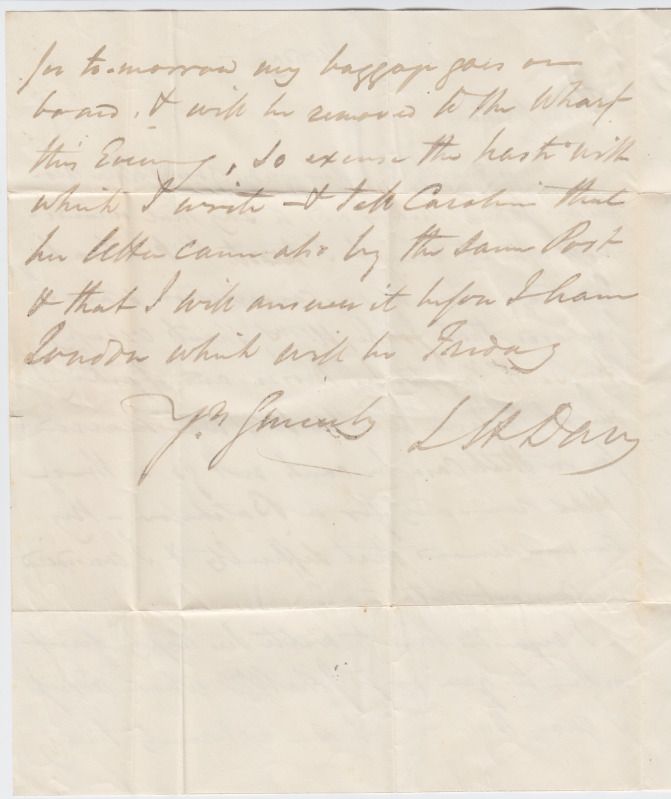 Transcription
Address:
William Wilkins Esq
Sarn Fawr
Bridgend
Glamorgan
Letter:
Monday
Dear William
This is mainly to acknowledge your letter respecting John Williams and to say that immediately after its receipt I wrote to Woolcombe reminding him of our conversation when I proposed that John he, Wms, should occupy the Berth vacated by Mores, and of him asking me at the time whether Wms was married for in which case he could not go as those ?? [deleted?] rooms only for a Batchelor - My answer removed that difficulty & I considered his consent obtained.
I requested him to write his reply direct either to you or to John Williams whose address I gave him ā€" I am extremely busy for to-morrow my luggage goes on board, & will be removed to the wharf this evening, so excuse the haste with which I write - & tell Caroline that her letter came also by the same post & that I will answer it before I leave London which will be Friday
Yrs Sincerely L H Davey
Notes:
Written by Capt Leyson Hopkins Davey to William Wilkins; his son-in-law.
Caroline is his daughter, married to William Wilkins, 8th October 1840.
Thomas Woollcombe is Managing Director ā€" the Plymouth Company of New Zealand.
Additionally - Capt L H Davey is retired from the Honourable East India Company and built Sarn Fawr in 1821.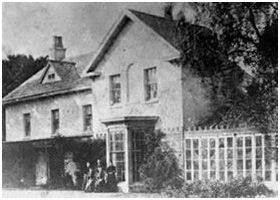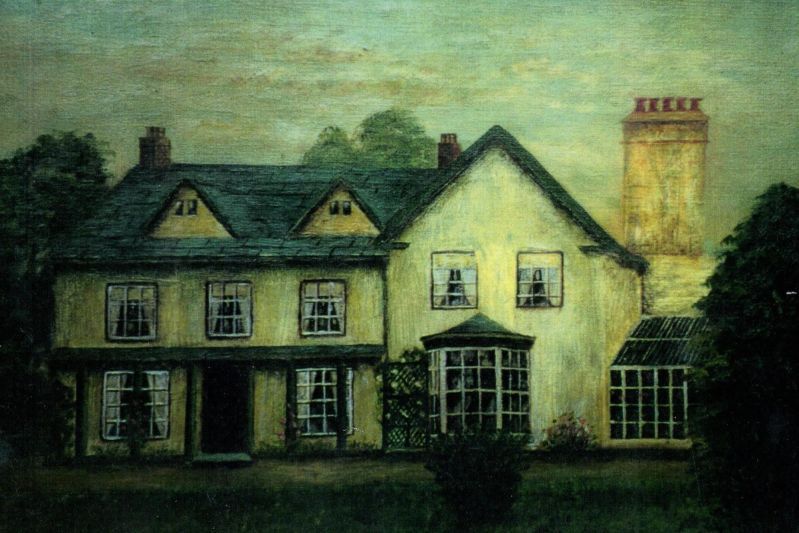 Sarn Fawr
Background
The letter is written by Capt Leyson Hopkins Davey to his son-in-law William Wilkins regarding a berth on a ship for a John Williams.
The ship turns out to be the Amelia Thompson, of the Plymouth Company of New Zealand, second of two ships carrying the first settlers out to the new colony of New Plymouth. The Amelia Thompson left Plymouth on 25th March 1841, arrived Wellington 2nd August 1841 and after a stay of 2 weeks arrived New Plymouth 3rd September 1841.
On-board are a Capt Leyson Hopkins Davey, age 58, and a son, age 10. They are cabin passengers. And in steerage there is a John Williams, age 37, yeoman.
The letter is written in London and refers to his luggage being collected that evening and transported to the wharf, presumably to sail to Plymouth. There is a stamp on the back of the letter which I canā€™t make out, but I would guess it was written late February / early March for the Amelia Thompson to leave Plymouth on the 25th March.
Settlement of New Plymouth
Towards the end of 1838 or in early 1839, the New Zealand Company was formed by Mr Edward Gibbon Wakefield with the intention of settling a colony the other side of the World. On May 12th 1839 he and his settlers set sail from the West Pier of Sutton Harbour in the "Tory", an event commemorated by a plaque near the spot.
Whether or not the party sent word back to Plymouth that they had arrived in New Zealand is not clear but certainly the spirit shown in setting out on the voyage prompted local merchants to form the Plymouth Company of New Zealand on 25th January 1840. Under the leadership of the Earl of Devon as governor, Mr Thomas Gill as deputy governor and Mr Thomas Woollcombe as managing director, the Company purchased 60,000 acres from the New Zealand Company.
On 19th November 1840 they despatched the first party of 64 adults and 70 children aboard the "William Bryan". As a result, New Plymouth was founded on North Island.
A second ship, the ā€œAmelia Thompsonā€ with 182 passengers, left Plymouth on 25th March 1841, arrived Wellington 2nd August 1841 and after a stay of 2 weeks arrived New Plymouth 3rd September 1841.
The Plymouth Company sent out six ships in all, carrying 897 emigrants, before their enterprise was brought to a halt by the failure of their London bankers.
New Plymouth - 1841: The First Settlers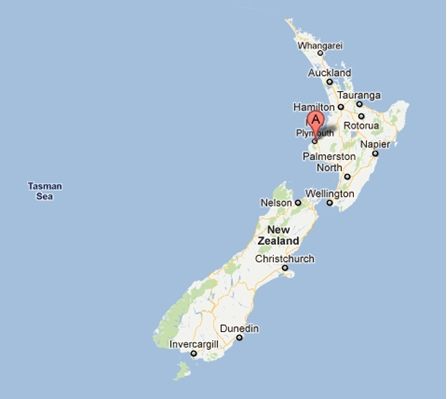 The first of the townā€™s settlers arrived on the William Bryan, which anchored off the coast on March 31, 1841. In steerage were 21 married couples, 22 single adults and 70 children. George Cutfield, the head of the expedition, wrote a letter home, describing the settlement as "a fine country with a large quantity of flat land, but every part is covered with vegetation, fern, scrub and forest. The fern, on good land, is generally from four to six feet high. There are thousands of acres of this land which will require but a trifling outlay to bring into cultivation.ā€
Temporary housing sites had been provided on Mount Eliot, and frustrations mounted as settlers were forced to squat in homes built of rushes and sedges through winter, amid flourishing numbers of rats, dwindling food supplies and rising unease over the prospects of a repeat raid by Waikato Maori. The first suburban sections were not available until October, while those who had bought town sections were forced to wait until mid-November.
The second ship, Amelia Thompson, arrived off the coast on September 3 and sat off shore for five weeks because its captain feared its reputation as a dangerous shipping area. Its 187 passengers were helped ashore over the course of two weeks, each small boatload taking five hours to row from the vessel to the shore. The ship's precious food cargo, including flour and salted meat, was finally brought ashore for New Plymouth's starving residents on September 30. The loss of its baggage ship, the Regina, which was blown ashore on to a reef, contributed to New Plymouth's reputation as a dangerous area for shipping, discouraging other vessels from berthing.
By one account, settlers were by now "moaning vociferously about having ever left England. Living was a continual battle to shield themselves against the elements and their food supplies against termites, insects and hungry animals. Drunkenness was rife among the labourers in a dreary existence with too little to do. Flour supplies had run out again and there was no likelihood of more until the next boatload of settlers arrived. "
As summer arrived, buildings began to be erected, gardens planted and wheat sown. Other ships soon arrived to provide more labour and food supplies: the Oriental (130 passengers) on November 7, 1841; the Timandra (202 passengers) on February 23, 1842; the Blenheim (138 passengers) on November 19, 1842; and the Essex (115 passengers) on January 25, 1843, by which time the town was described as a collection of raupo and pitsawn timber huts housing almost 1000 Europeans.
The Penny Black stamp is interesting, the postmarks are interesting, the cover itself is interesting (over 170 years old), but the story is fascinating
- Dave