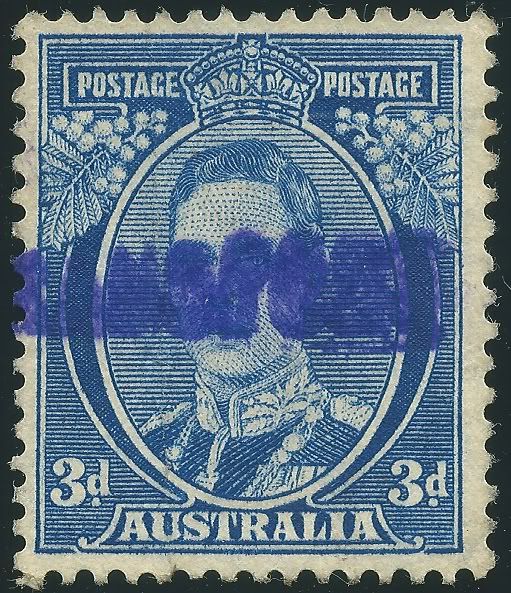 Hi,
This is my first post and I am looking forward to your feedback.
Below is a stamp I have that I would appreciate some welcomed thoughts. As you can see it is ACSC 193x?
Hand printed in violet "SPECIMEN" horizontally across stamp in-stead of diagonally as mentioned in catalogue. Purple die has bled-out making the words virtually unreadable, also seems to be misspelt (MENSPECI).
Any help trying to identify this stamp would be appreciated. I am also wanting to have this stamp "Certified" who would be the best to go to in Australia?
Many Thanks TonyL