I bought this cover on eBay (and yes I know it's very tatty in places).
What interested me was the CDS of Yullundry NSW. That PO had a couple of very limited operational lives:
Yullundry (1) PO 1/3/1873; closed 16/5/1879.
Yullundry (2) PO 16/2/1881; closed 7/10/1887:
So this cover from 1886 was near the end of that PO's second limited life:
So 16 rays cancel of Coonamble and CDS of Yullundry on the front and CDS's of Orange, Molong, Dubbo and Coonamble on the rear.
Doing some searching for the postal history of Yullundry, I came across a website that had covers addressed to the very same person as mine.
Here are some of the covers on the website and you can see from these why I couldn't believe my luck as this area back in 1886 would have had few people, possibly only 1 person per 500sq.kms: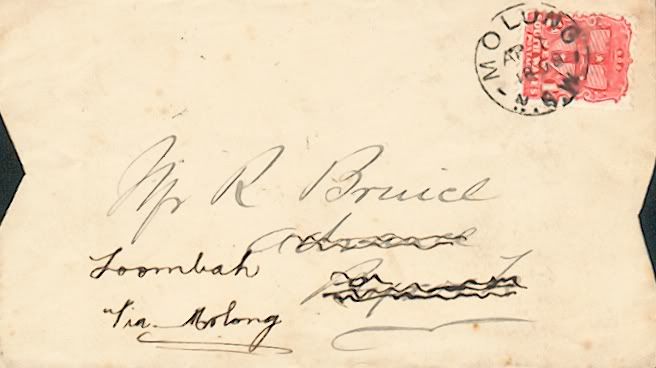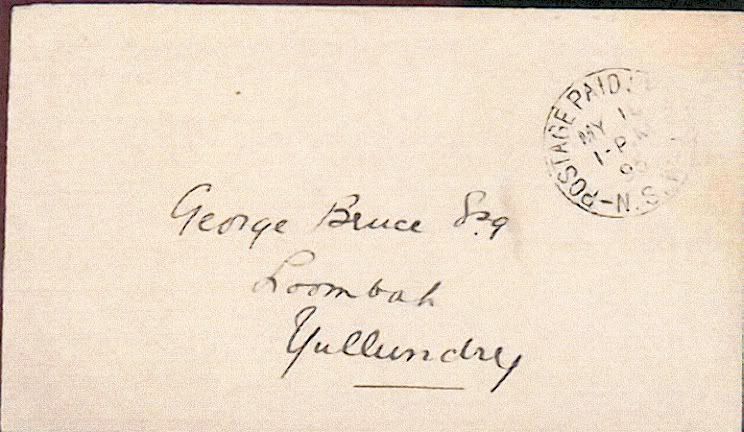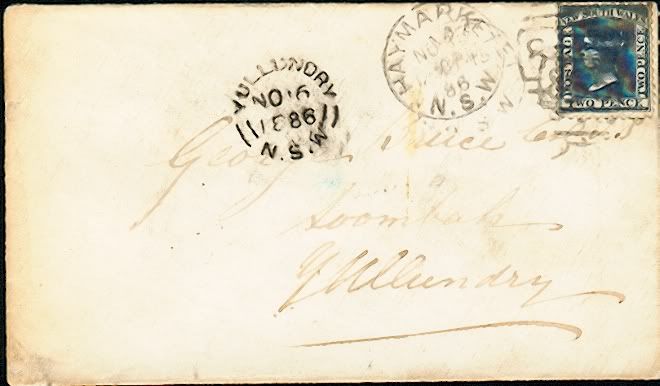 And here is the link to the fascinating website with the whole history of Mr. George Bruce and many other interesting sections on Australian Postal History:
http://www.auspostalhistory.com/articles/362.shtml