A favorite from the Western Australia collection, purchased from Stanley Gibbons in the early 1970's, prior to 1972, when they still had small approval books sent out to customers (my father), price £1, which, even at the time seemed reasonable.
Its almost 39 years ago and I distinctly remembered saying to Dad "Have your ever seen a void grid with nail marks and in green!"
Sometimes the cheapest stamps can be the most memorable.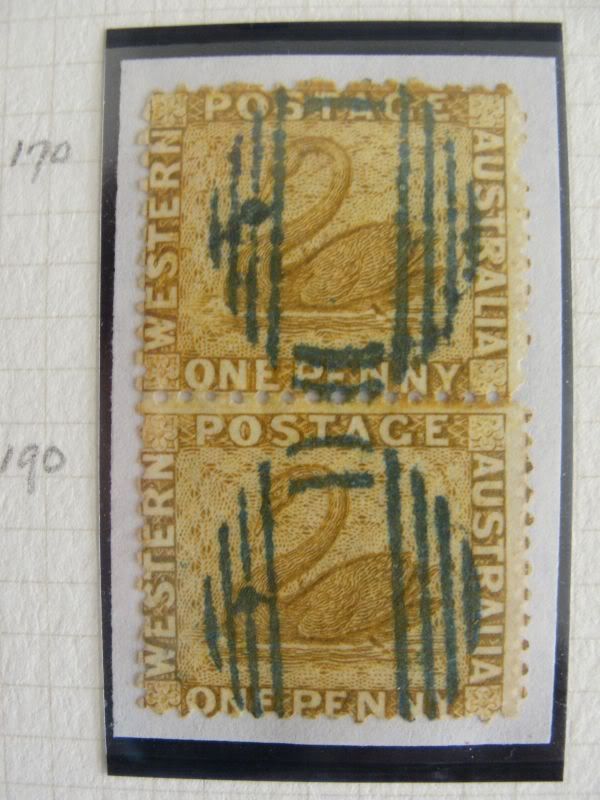 The numbers at the side represent the plating of the stamp.
I forgot how to center the picture but I hope the item meets with approval.
Kindest regards
Richard Debney