Saturday March 3rd 1962
On this day in 1962, the United Kingdom designated all land south of 60°S latitude and between longitudes 20°W and 80°W as the British Antarctic Territory. In addition to the wedge of the Antarctic continent, the territory included the uninhabited South Orkney Islands and the South Shetland Islands, while putting South Georgia and the South Sandwich Islands under the jurisdiction of the Falkland Islands. The claim to the territories was not recognized by Argentina.
In warmer climes, Liu Cheng-sze, a second lieutenant in Communist China's air force, defected to Taiwan, taking with him a Soviet-built MiG-15 jet fighter. Liu had broken away from a training mission, then flew the jet 200 miles south and landed near Taipei, where he surrendered to the Nationalist Chinese Air Force. A parade was held in his honor on March 10, with 200,000 people turning out to honor him.
Two covers today. A first day cover from Japan: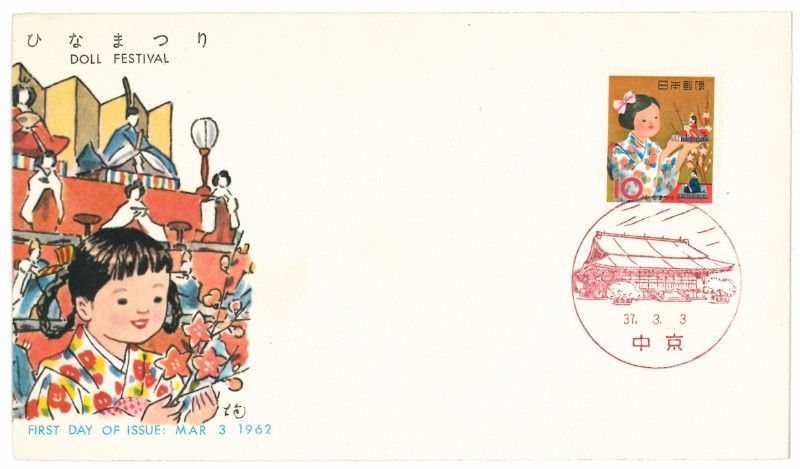 and a commercial cover from British Guiana: