To greidp
Your comment " I have a general NZ collection and am having trouble finding missing items - now looking elsewhere to keep my interest at a higher level."
May I suggest there are two additional forms of New Zealand stamps since postal deregulation there in 1998.
The first is Alternate Mail stamps.
Companies listed with NZ department of Economic Development
can deliver letters and issue their own (destinct) postage stamps.
These were initially priced to undercut NZ Post price, and some of these operators wern't sufficiently organised to compete.
The result was they either went broke, or sold out to another mail company. There are numerous stamps with names such as DX Mail, Postie's Choice, Black Sheep, NZM (New Zealand Mail),Pete's Post, Fastway Post, Today's Post, Kiwi Mail, National Mail, Croxley Mail, and an international post card operator called Universal Mail.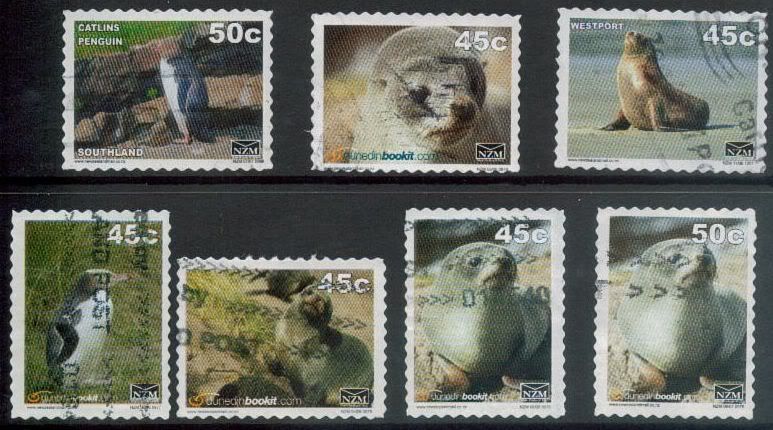 An example is this group featuring seals issued by NZ Mail.
The other, differing new type of postage stamps are designed by individuals who submit their design to NZ Post for approval.
They specify what value postage, if sheetlet or peel-and-stick, and how many they require. Once NZ Post are paid, they print & deliver the stamps that are ordered. The individual uses the stamps & perhaps creates First Day Covers & sells some items to collectors.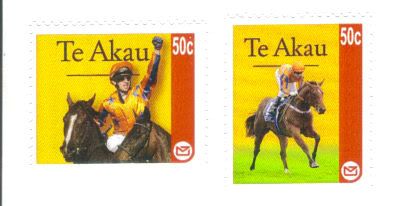 Two 50¢ stamps issued for Te Akau racing stud.
So you can continue to collect NZ stamps. They often appear on eBay, the NZ internet site
http://www.TradeMe.com
, and there is a large band of stamp collectors around the world who swap and sell these items.