Namaste wrote:
Hello everyone,
Am moving over to this thread (from fakes thread) since I'm definitely a beginner and (hopefully) have a few real uglies to share.
Best laid plans etc: went to the local shop with Faridkot and Dhar in mind but there were none in the album (except for some Faridkot reprints I had already). So what to do? Many, many Bundi cows sat staring at me but felt a bit unsure. Got the laptop out and had a go at a few Poonch, since they are quite lovely to look at.
1 pice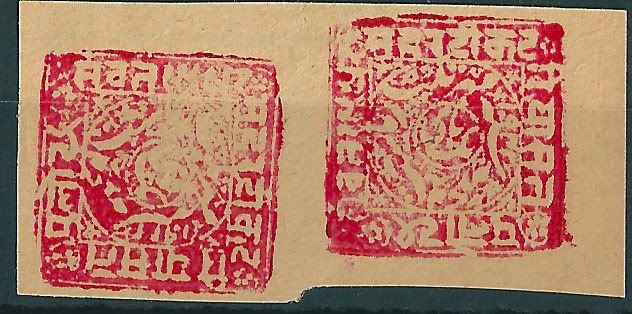 1/2 anna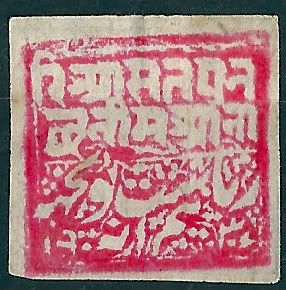 2 anna
Hopefully I've labelled them right.
I'll put up some of the other bits and bobs acquired later on.
Namaste, you have the values correctly identified, of course.
I really don't know what to make of that 1 Pice pair. The print
demeanour
looks right, but the paper looks strange. Is it thick or thin? Wove or laid?
The ½ Anna appears to be an aniline printing. Does the colour show clearly on the reverse? Or alternatively, could you post a scan of the back of the stamp, please? (Aniline ink was the first of the artificial dyes. It tends to show through quite clearly to the back of the stamp, when the watercolours don't usually do so. It also fluoresces under UV light.)
The 2 Anna is nice. I'd guess it's on the wove or wove bâtonné paper - is it? You can also see one of the pencil lines, down the right hand side, that the printers ruled as a guide to placing the stamps. Of course, it didn't always work ...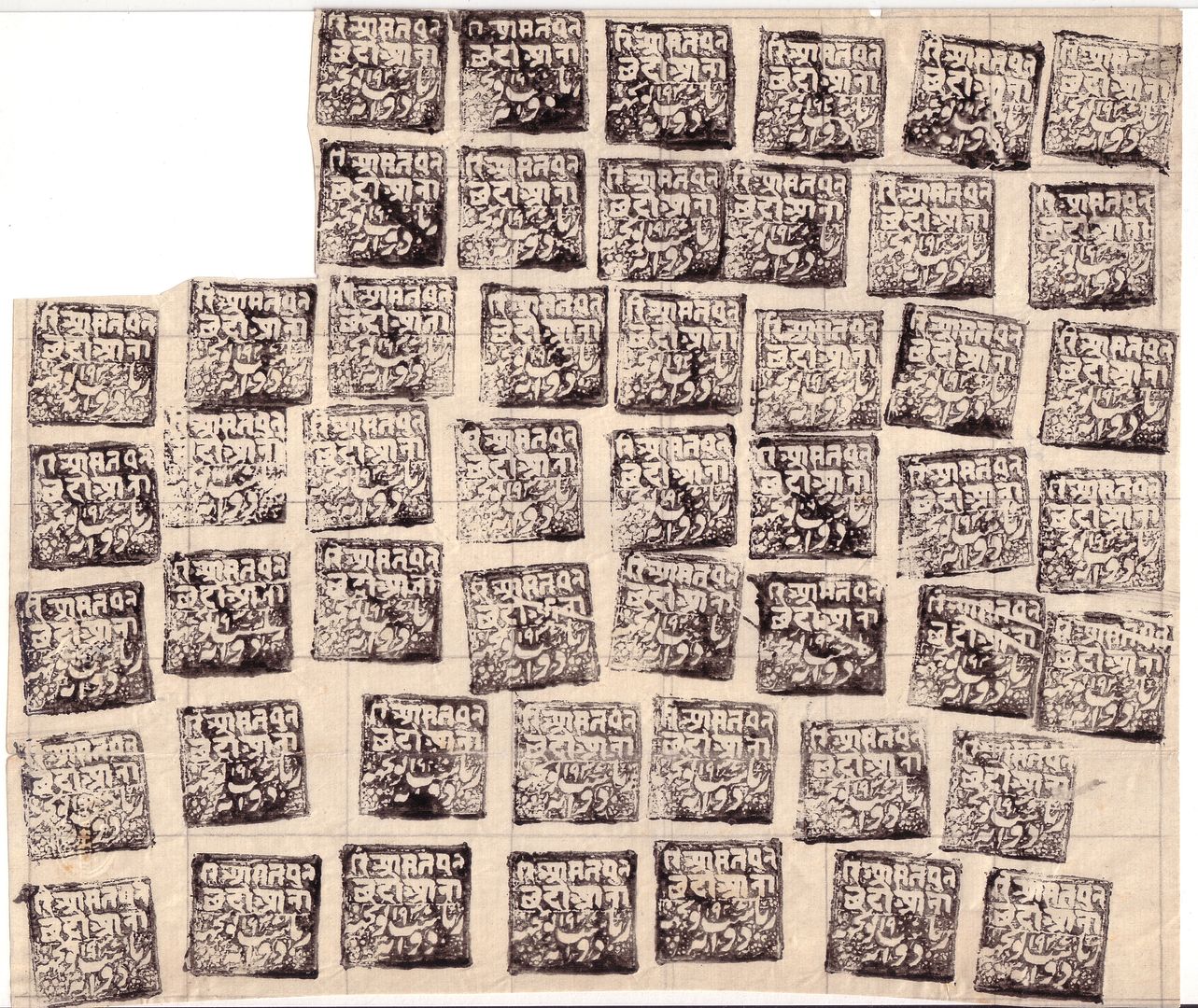 The Bundi Sacred Cows are always a sore temptation. There are some fakes: the very good ones are rather rare, and the bad ones are common. With very little exposure to the Sacred Cows, you'll immediately pick the bad forgeries. The good forgeries may very well be rarer than the more common genuine stamps, so you'd end up ahead anyway. Do remember, though, that the Gibbons listing is grossly simplified
Dhar and Faridkot? Excellent choices, both of them. But just try and find them properly used on cover!