Hi everyone.
I am not even sure that these are actually postage stamps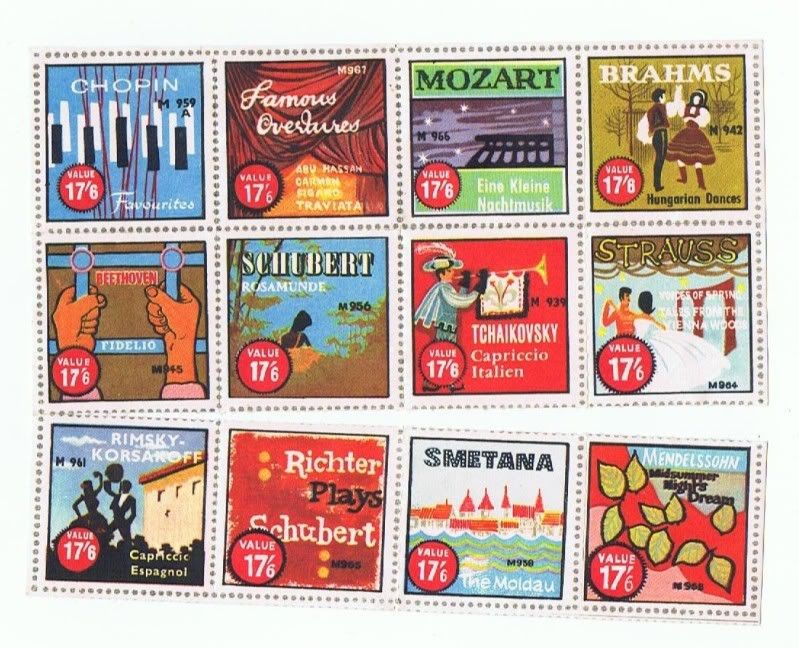 Have googled them many times. They are perforated like stamps, have the same backing gum as stamps, yet no country on them or anything to suggest they are postage stamps (except the prices?). They appear to be HMV album covers
The only reason I think this is the numbers on them seem to correlate with HMV 7" albums.
They are part of a very messy collection I inherited. Sorry very new to this!
Any thoughts?