These came into the charity as part of a coin lot. They didn't know what to do with them so I cast my eye over the lot and picked out a couple of nice items. There was around a quarter of a kilo of pre-decimal silver (Aussie) 11 round 50 cent pieces etc, so not all junk.
I presume this one is a Gold Half Sovereign. Am I right?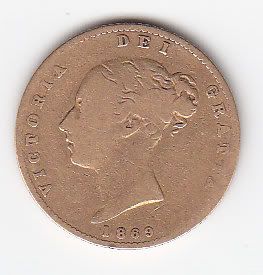 This appears to me to be a George III Crown. Condition: Not wonderful.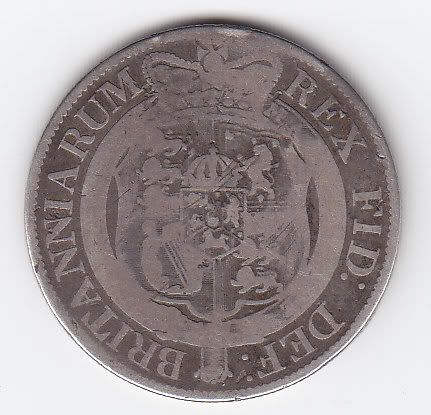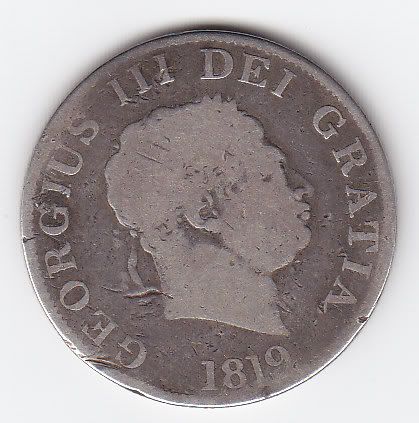 Value on these is probably in the precious metal content. Any coin experts care to suggest a value?