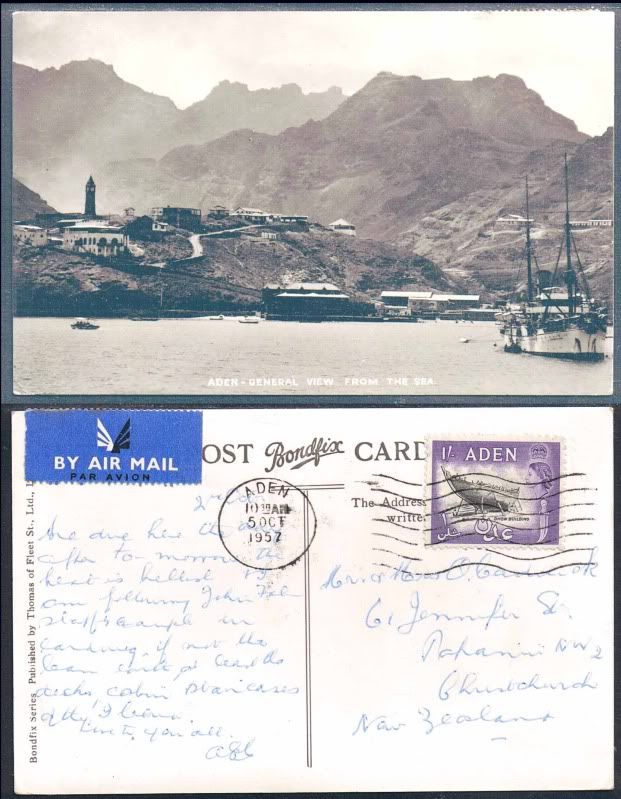 A nice "real-photo" postcard in black and white with the view being "[b]Aden - General view from the sea
" and with 1 shilling Aden stamp, postmarked 5th October 1957.[/b] Sent to Christchurch in New Zealand.
The writer remarks
"The heat is hellish"
. South Arabia has long been regarded as one of the hottest places in the planet; so inhospitable is it that the Sultan of Oman (slightly further to the east) in the 19th century transferred his capital from Muscat to the more southerly island of Zanzibar.
Asking price =
AUD $25
, post-free anywhere in the planet.
Paypal preferred.