On offer are five packs of GB regional definitives issued from 1989 to 1998. The packs contain MNH stamps from each of the three UK countries other than England. The Machin portrait is depicted along with the emblem of each country - the Lion of Scotland, the Dragon of Wales and the Red Hand of Ireland.
All are printed in Offset litho by House of Questa except pack 42 which is in gravure by Walsall Security Printers
All the packs are as new, in excellent condition.
Price is £GB25 plus p&p.
Catalogue value of these items is £100, current retail price in UK is around £40.
Pack 20, 1989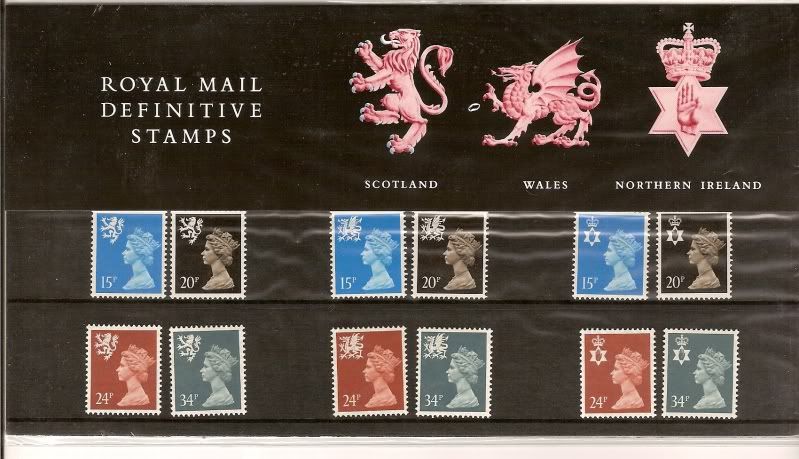 Pack 26, 1991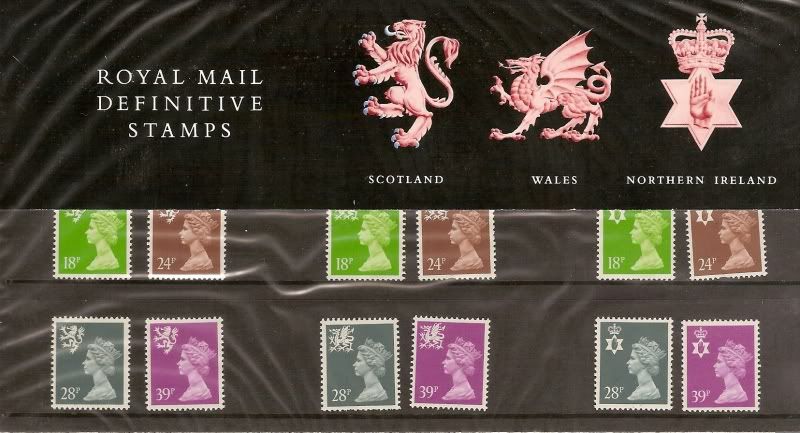 Pack 31, 1993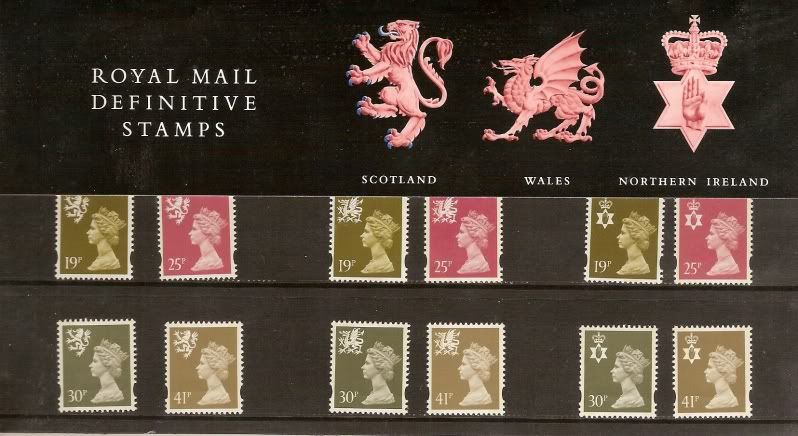 Pack 36, 1996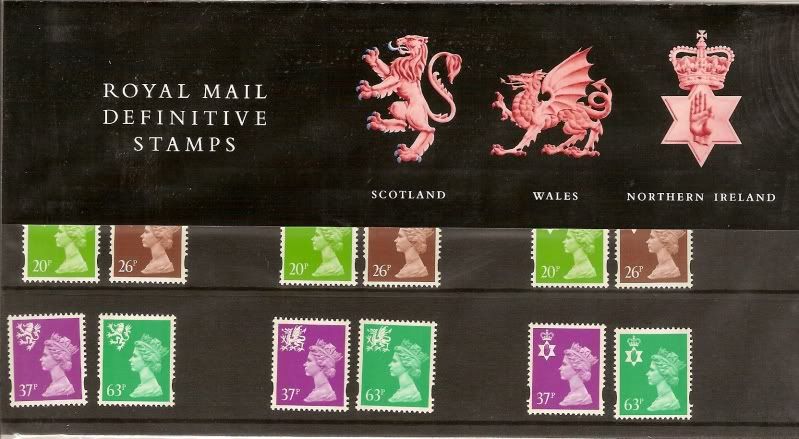 Pack 42, 1998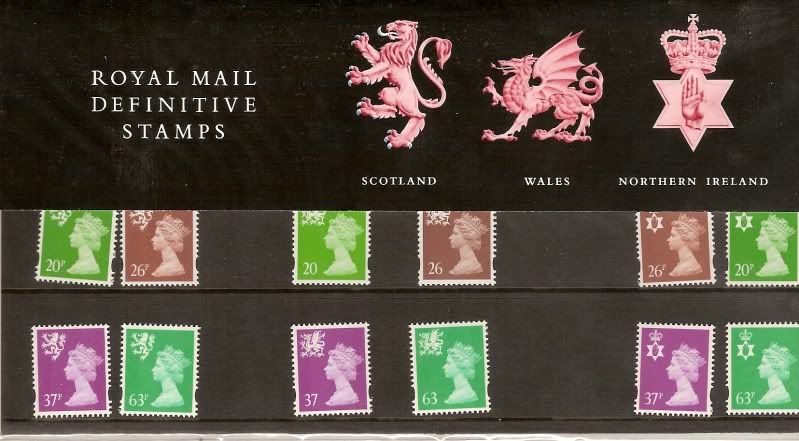 Will use 1990s GB commemorative stamps as postage where possible.