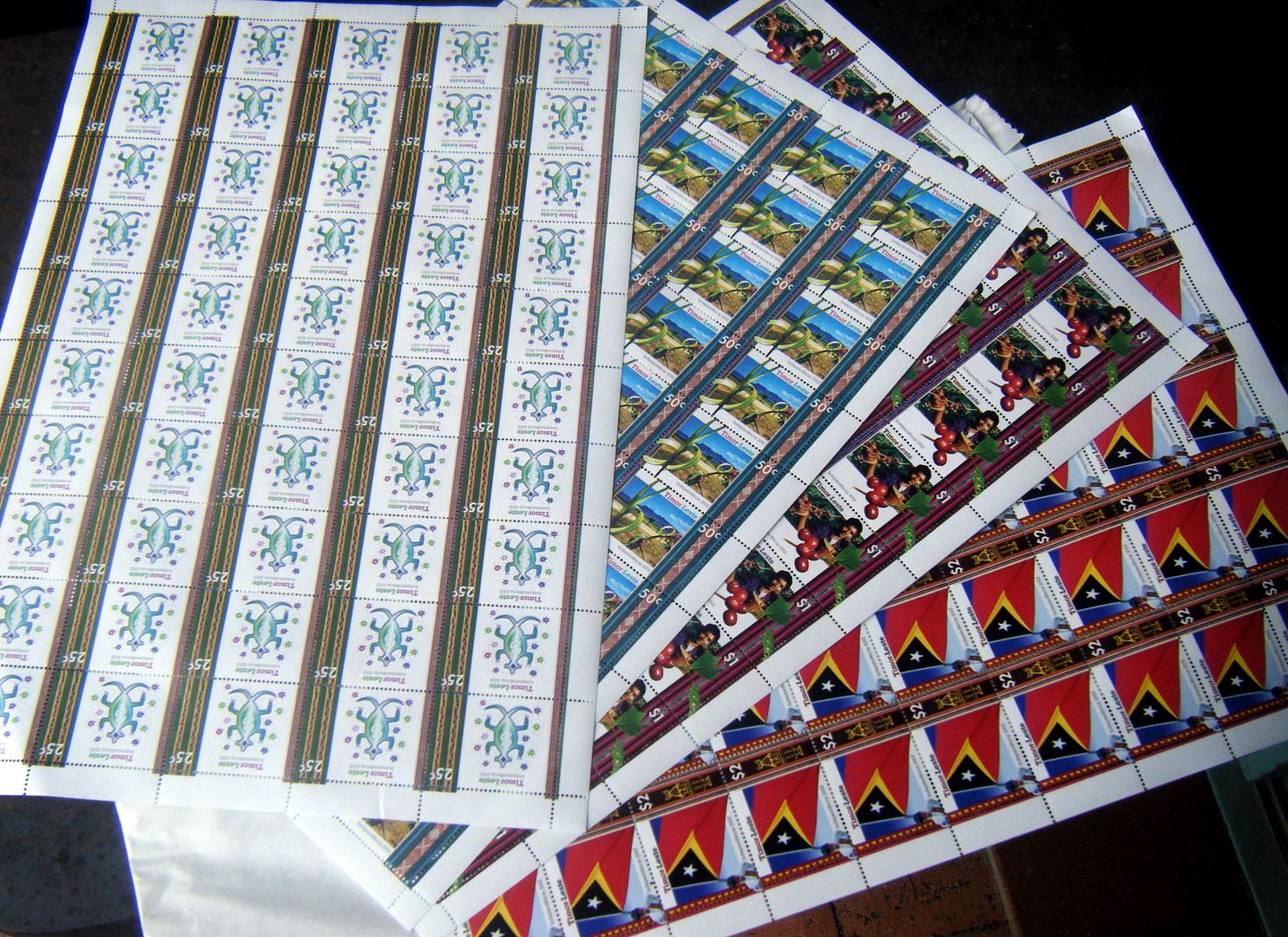 East Timor Debut 2002 Independence stamp issue in MUH sheets of 50
Produced by AP as our Gov't thought it was a nice idea politically to offer them a freebie! Also they had a lot of undersea oil up there we were after! Coff.
In 10 years I've hardly seen even a single set, so few were sold to collectors I'd guess.
I wrote a long and detailed story on them here at the time:
http://www.glenstephens.com/linnsMay20-02.html
The face values were all $US not $A I understand which back then was really strong.
Sheets 50 x $US3.75 face was $UA187.50 --- then about $A280.
Bought in a dealer stock today so out they go for just $150.
THREE bucks a set. Pop them on ebay at a tenner a set and you'll get a nice surprise I think.
SG Cat ÂŁ275. BEAUTIFUL stamps.
$A150 plus post
=========
NOTE: - Most parcels leaving me this month will have these GEMS as part of the franking!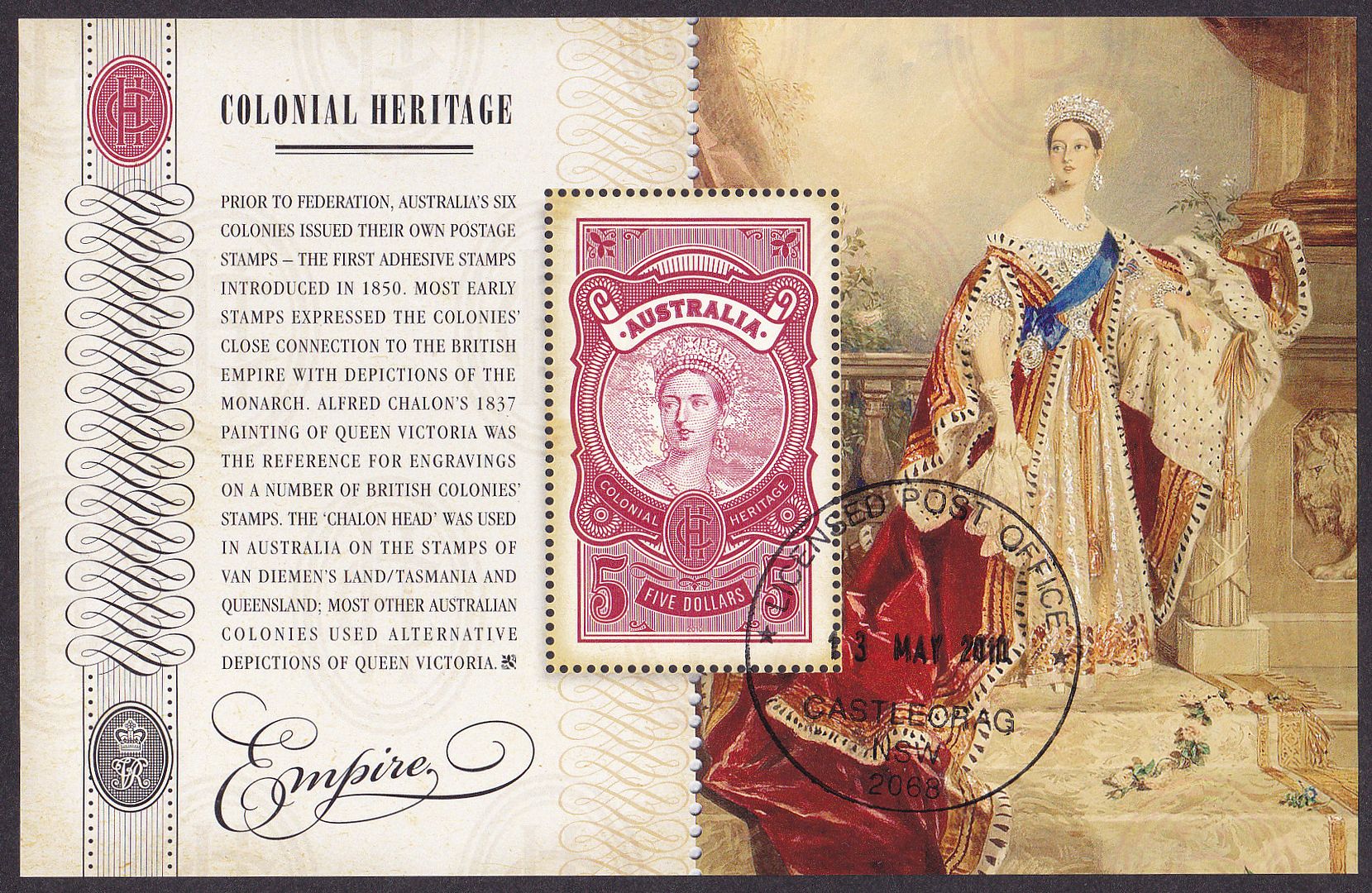 Remember, adding another lot of
mine
(posted by either
Admin
or
GlenStephens
or
Global Administrator
, or
ozstamps
) - here (or on my website) for sale in general
adds ZERO
to your shipping cost, so have a good look at what is on offer here in case something else appeals:
http://www.stampboards.com/viewforum.php?f=27
All payment details are on -
http://www.glenstephens.com/payment.html
Call it "Timor sheets : Stock 764TR" - please order via SECURE site:
https://www.glenstephens.com/order.html
For overseas members, to find out the approx cost in YOUR currency, click here -
http://www.xe.com
MONEY BACK GUARANTEE
- don't like it - mail it back within 48 hours of receiving it. No-one ever has yet.
- and "lay-by/layaway" is always possible - email me with any queries to glen [at] glenstephens.com -
OR

"trade-ins"

always possible!
If you have a pile of surplus stuff I may well be happy to offset that against this item - see
http://www.glenstephens.com/buying.html
As most know - I do NO fairs or shows, have NO shop, and do NOT bother with ebay or other auctions. I buy endless bulk lots from Estates, and distress sales etc, in this massive city, and offer it here at NETT prices for fast turnover. NO "20% Buyer Fees" to add to
my
prices, as in auction!
And many similar mouth-watering NETT price offers are being loaded weekly onto -
http://www.glenstephens.com/rarity.html
and
http://www.glenstephens.com/specials.html
All stampboard lots under $A200 are mailed Unreg'd, as reported delivery problems are near nil. If Reg'd is required,
STATE that on order form
– cost is extra $A4 local, and minimum $A13 extra foreign. 'All risk' Insurance is always possible if required, at $A2 per $100 covered - again it
must
be specified on order form.
As per stampboard convention - this lot is offered exclusively to board members - and on no other sales venue.
For members who make a BANK TRANSFER payment you

WILL

generally get your goods faster, as it saves me some hassle - but you MUST email me the confirmation number etc - many "forget"!
.