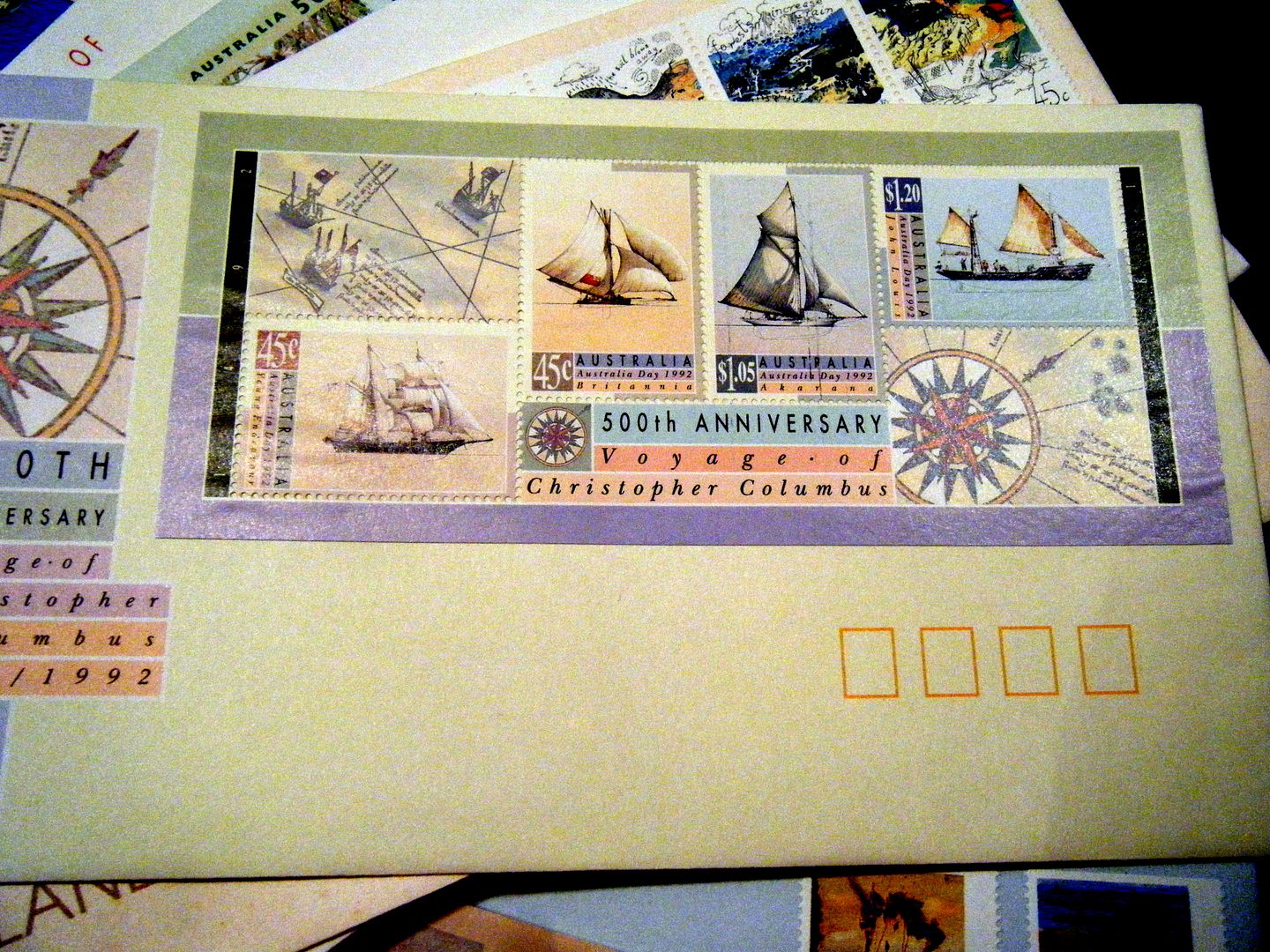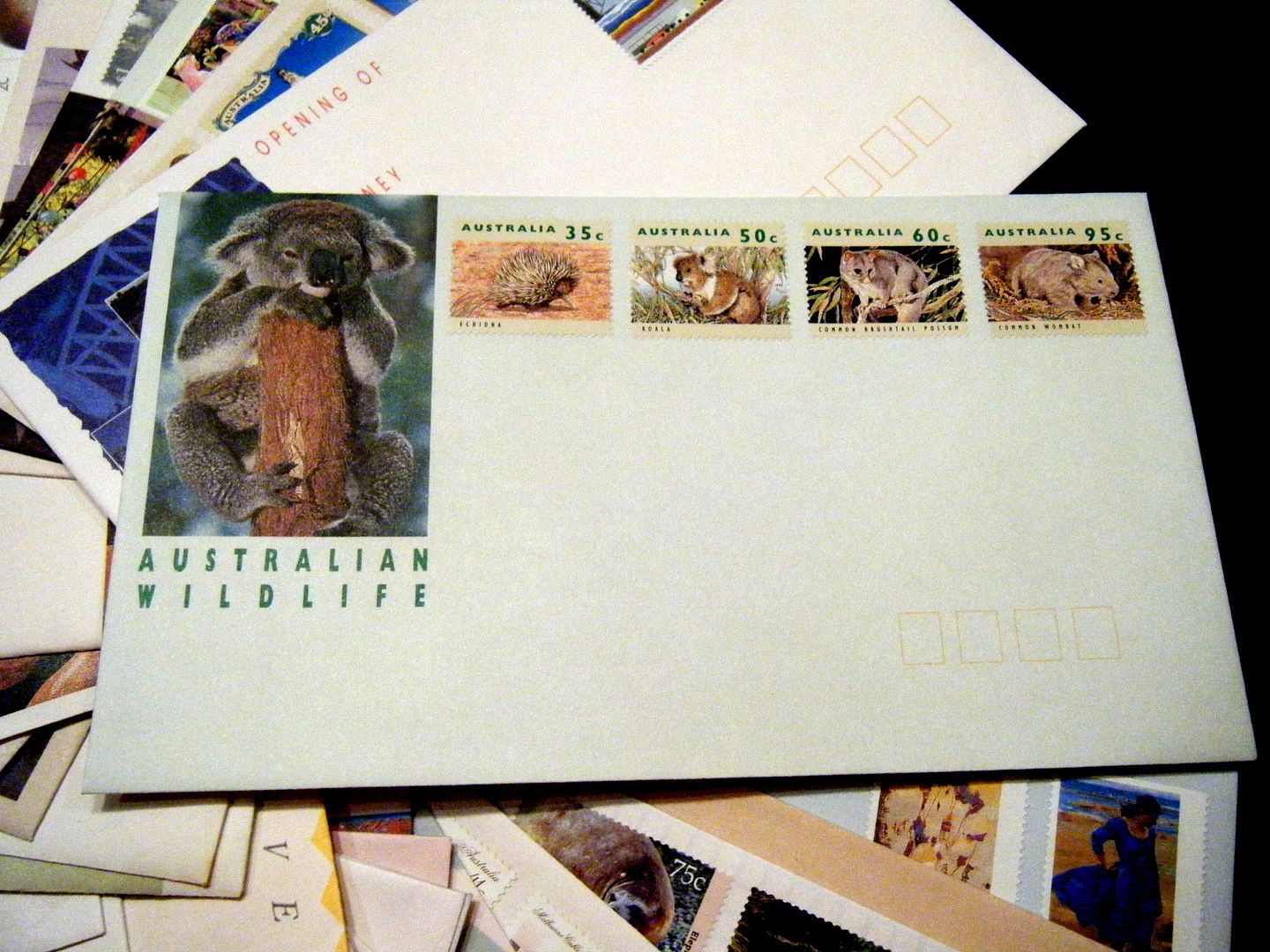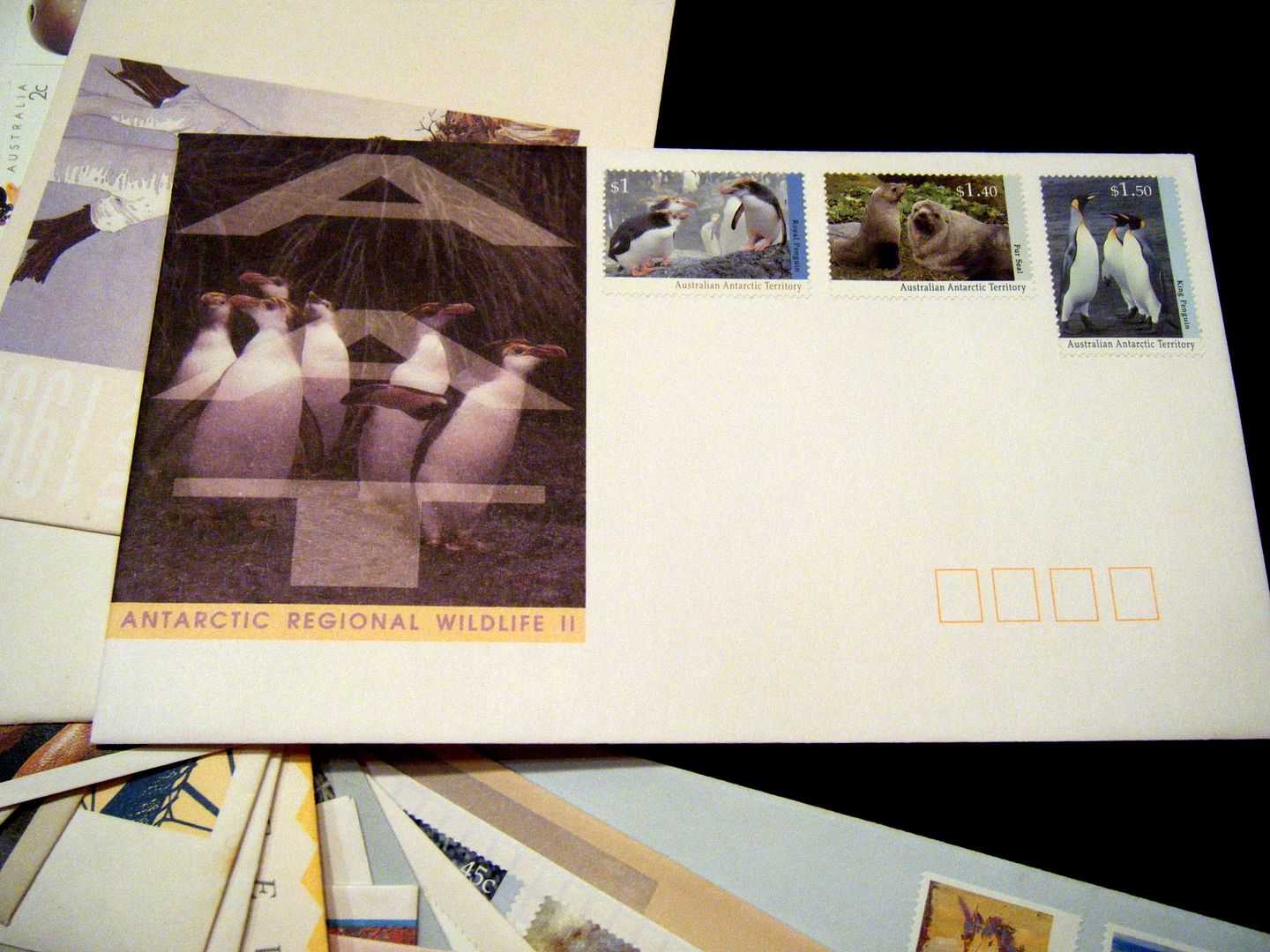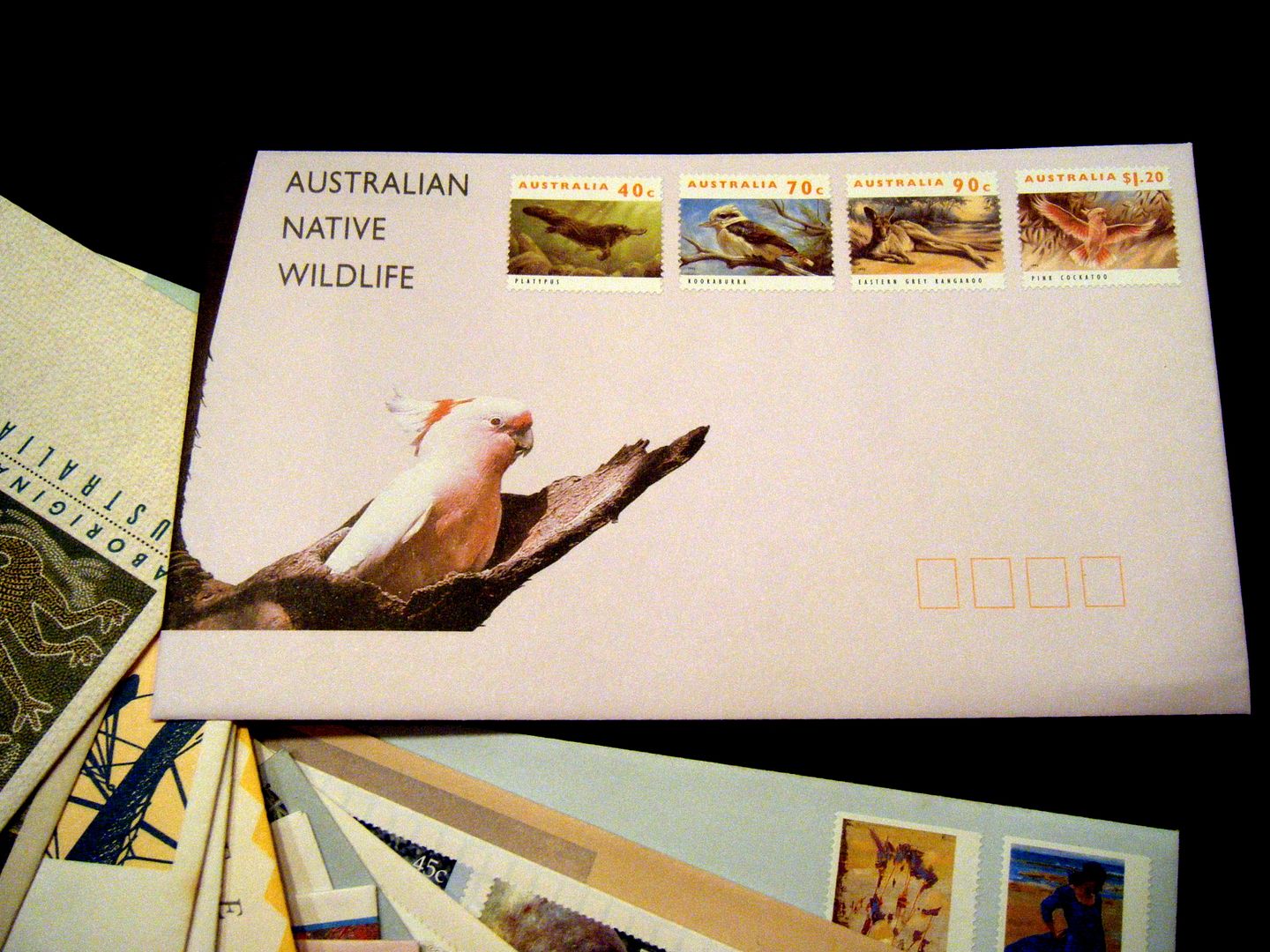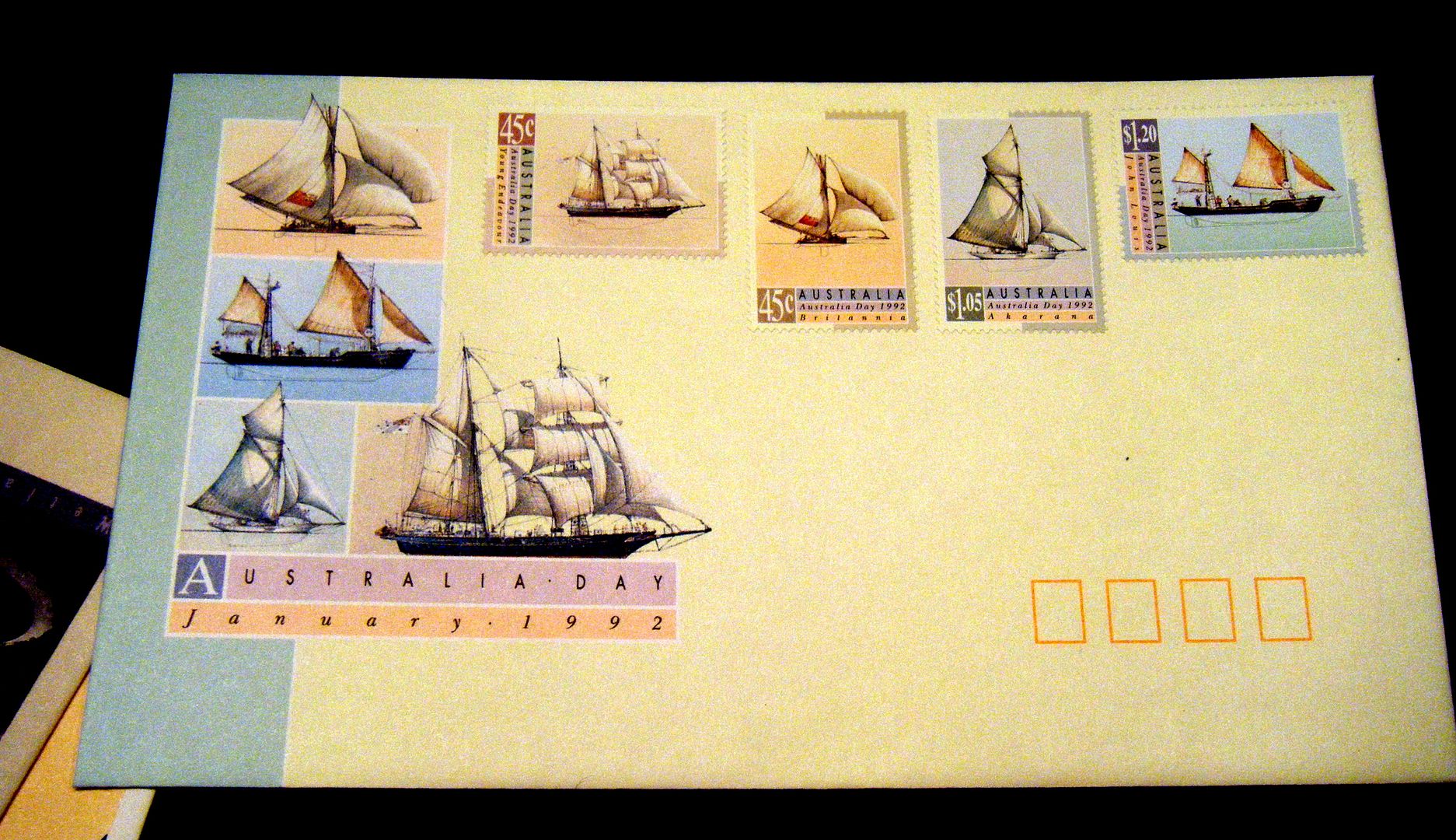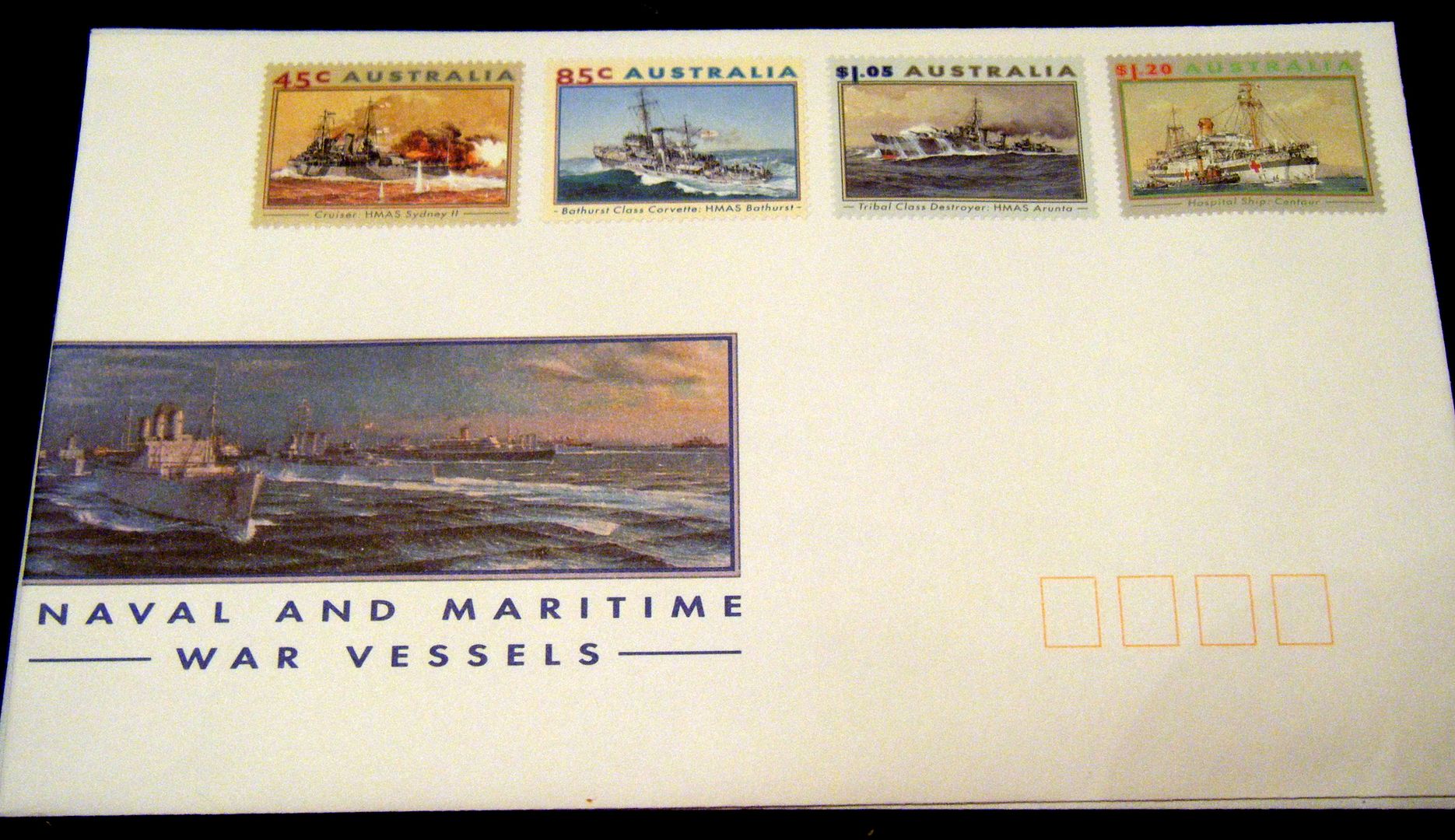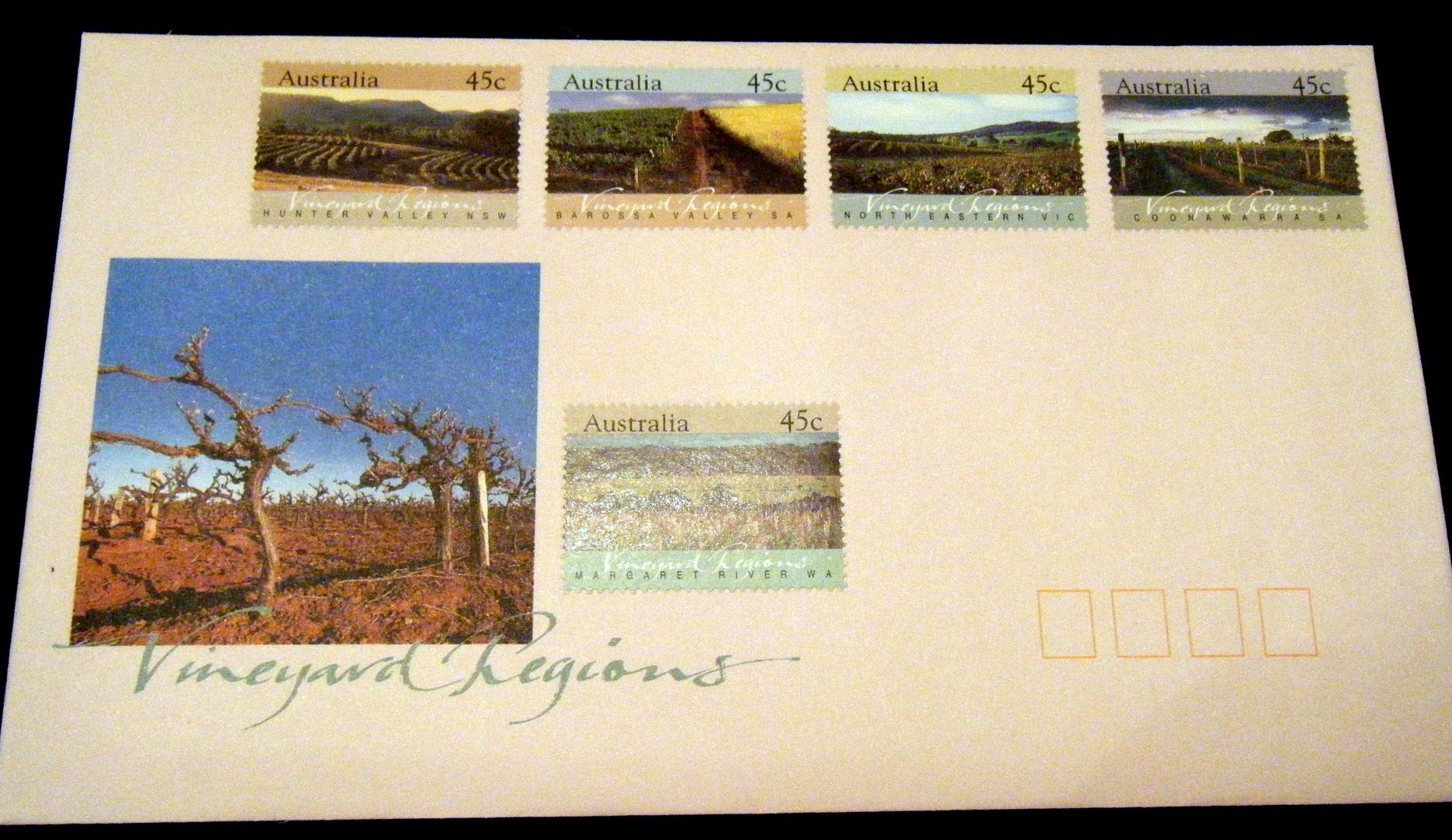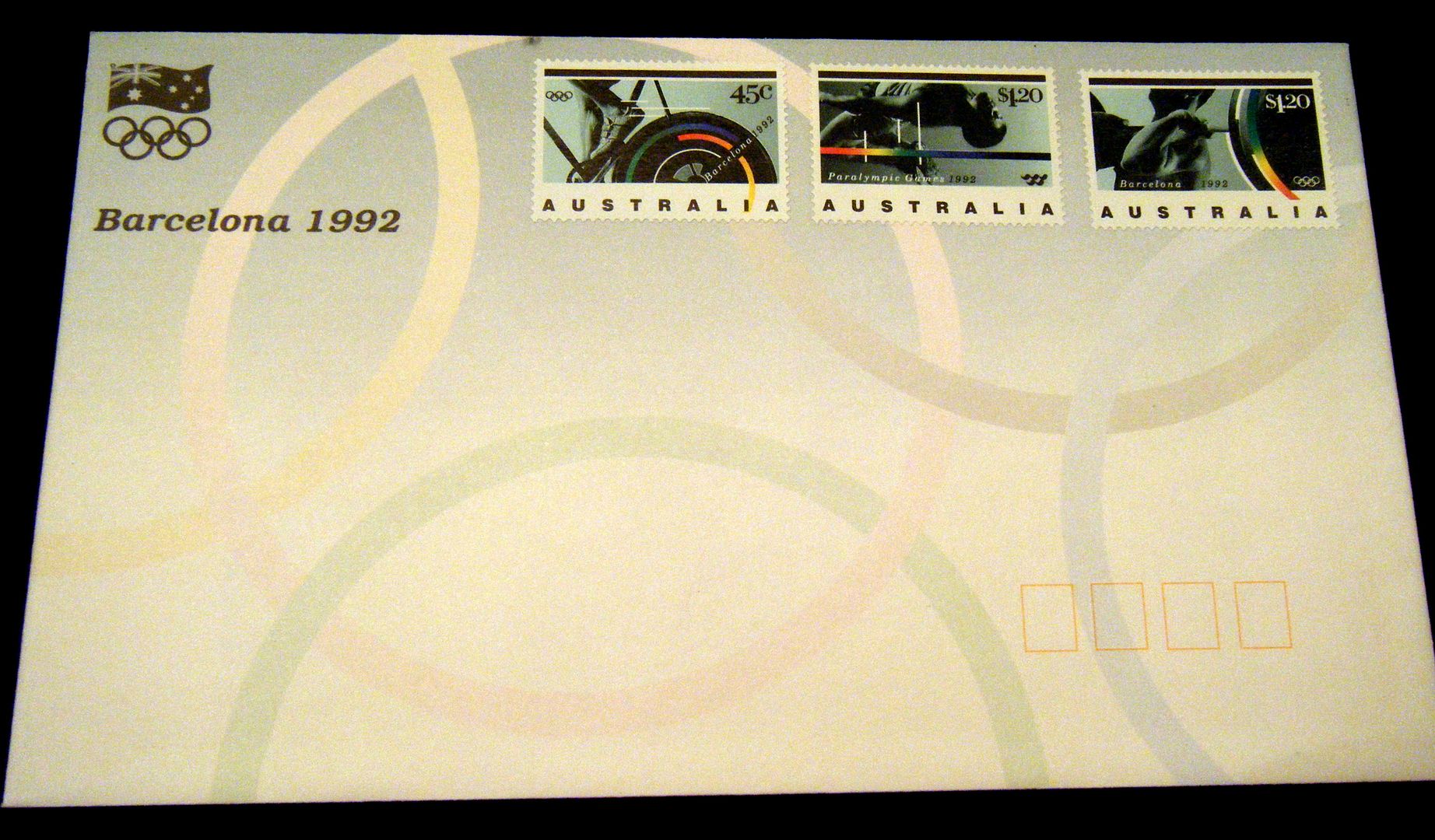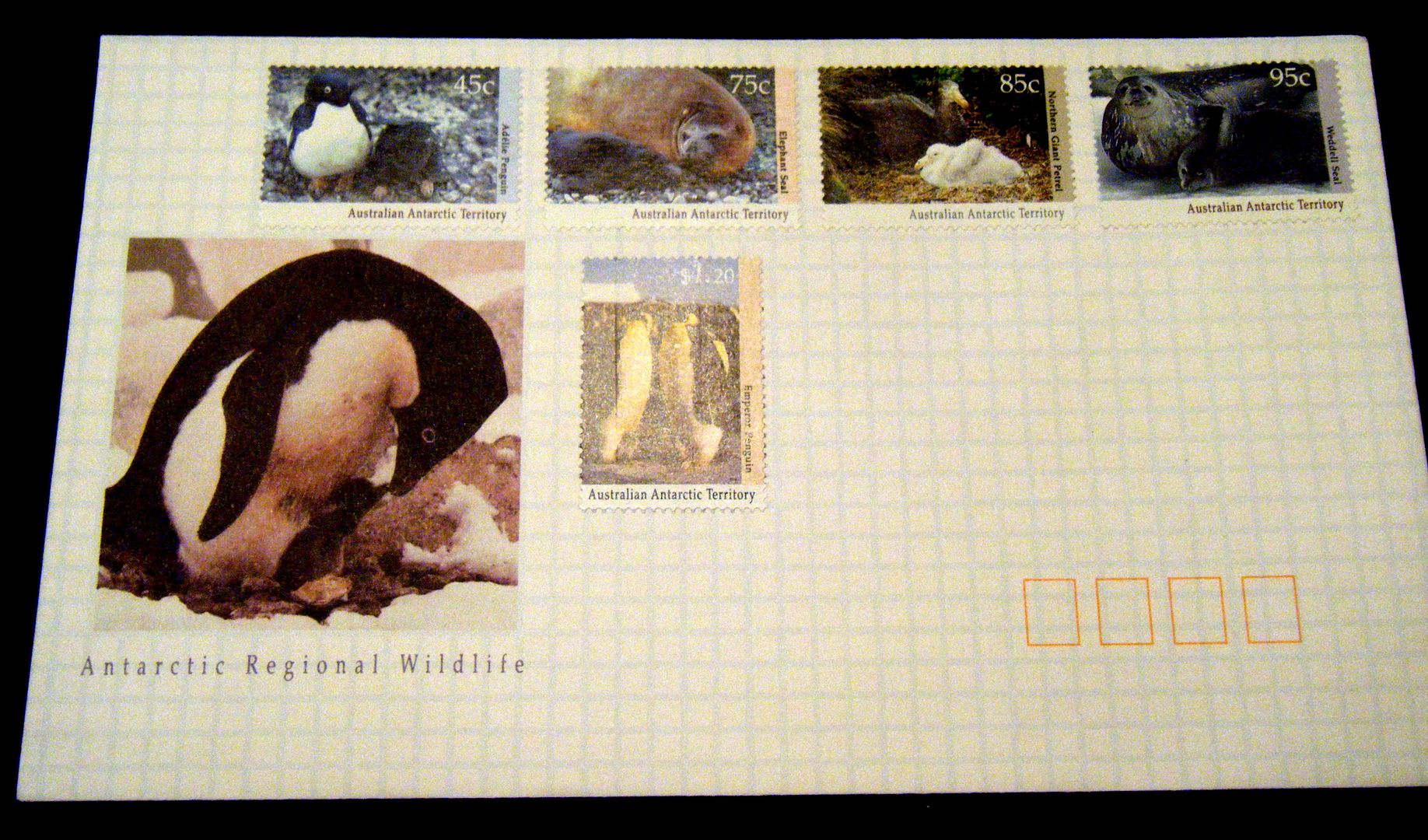 Australia 1990s PO FDC x 35 diff with *NO* Cancels! $A100
A wonderful lot, and in 30 years of dealing have hardly ever seen these. And NEVER any from the 90s.
Post Office FDCs are issued cancelled. That is why they are a FDC after all!
It appears that if you write to AP and ask for it specially you are able to get the cover UNFRANKED.
The fact almost no-one does is clear, as almost none exist.
Seeing the PO charges 40c or so over face for each FDC, why you'd spent 85c for a 40c stamp licked to a cover, I have no idea.
Someone clearly did thank goodness, and here is that lot.
The FACE is $A84.12 so these cost about $100 to buy ex PO when the 40c per ocver was added.
That's what I will sell them for, and for a specialist FDC collector it is an absolute bargain.
$A100 plus post
=========
NOTE: - Most parcels leaving me this month will have these GEMS as part of the franking! SG Cat ÂŁ9 each USED!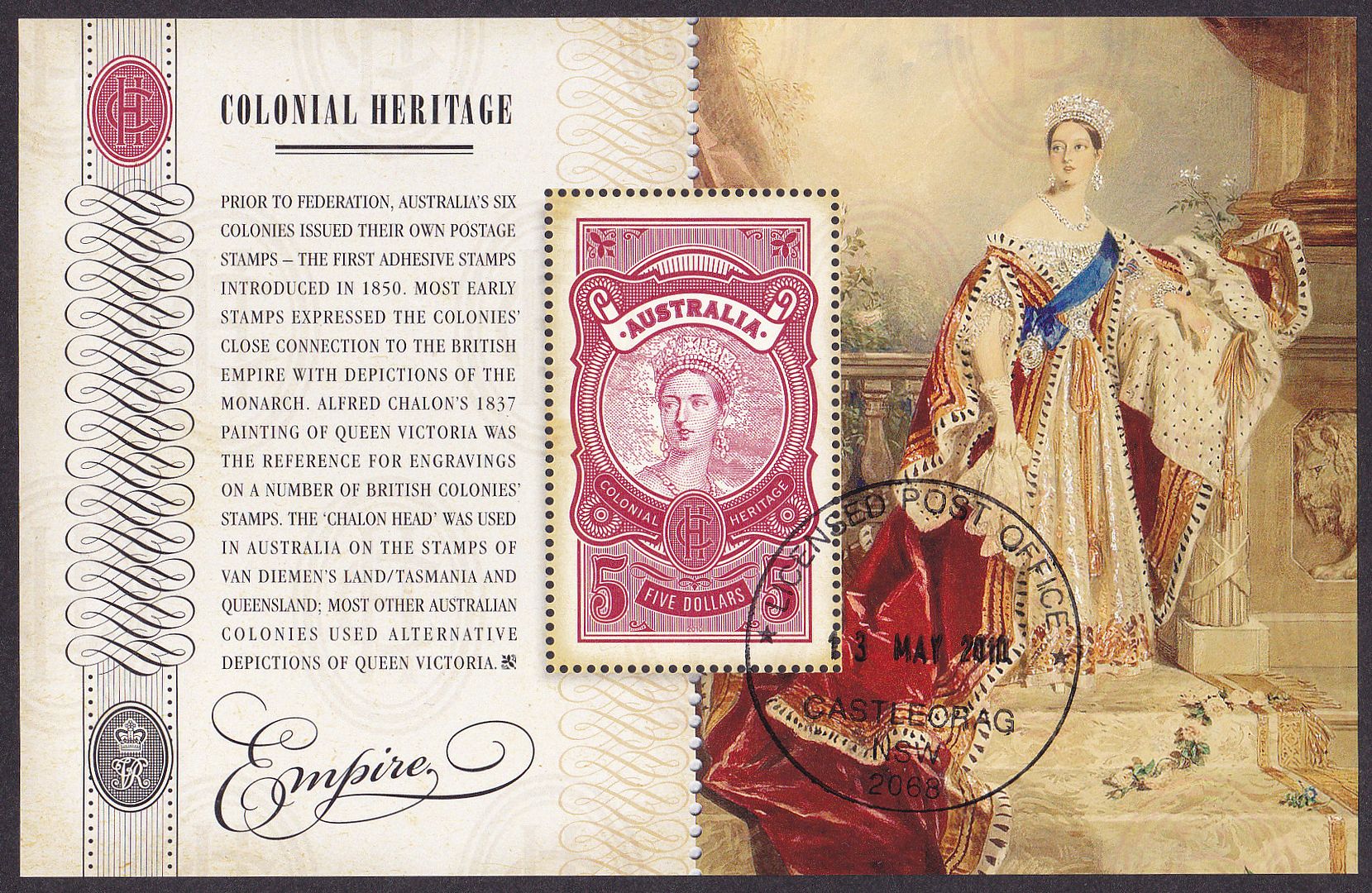 Remember, adding another lot of
mine
(posted by either
Admin
or
GlenStephens
or
Global Administrator
, or
ozstamps
) - here (or on my website) for sale in general
adds ZERO
to your shipping cost, so have a good look at what is on offer here in case something else appeals:
http://www.stampboards.com/viewforum.php?f=27
All payment details are on -
http://www.glenstephens.com/payment.html
Call it "UNCANCELLED FDCs - Stock 567SJ "- please order via SECURE site:
https://www.glenstephens.com/order.html
For overseas members, to find out the approx cost in YOUR currency, click here -
http://www.xe.com
MONEY BACK GUARANTEE
- don't like it - mail it back within 48 hours of receiving it. No-one ever has yet.
- and "lay-by/layaway" is always possible - email me with any queries to glen [at] glenstephens.com -
OR "trade-ins"

always possible!
If you have a pile of surplus stuff I may well be happy to offset that against this item - see
http://www.glenstephens.com/buying.html
As most know - I do NO fairs or shows, have NO shop, and do NOT bother with ebay or other auctions. I buy endless bulk lots from Estates, and distress sales etc, in this massive city, and offer it here at NETT prices for fast turnover. NO "20% Buyer Fees" to add to
my
prices, as in auction!
And many similar mouth-watering NETT price offers are being loaded weekly onto -
http://www.glenstephens.com/rarity.html
and
http://www.glenstephens.com/specials.html
All stampboard lots under $A200 are mailed Unreg'd, as reported delivery problems are near nil. If Reg'd is required,
STATE that on order form
– cost is extra $A4 local, and minimum $A13 extra foreign. 'All risk' Insurance is always possible if required, at $A2 per $100 covered - again it
must
be specified on order form.
As per stampboard convention - this lot is offered exclusively to board members - and on no other sales venue.
For members who make a BANK TRANSFER payment you

WILL

generally get your goods faster, as it saves me some hassle - but you MUST email me the confirmation number etc - many "forget"!