This is late 1970s to early 1990s vintage pre-Euro Greek kiloware, shipped ONLY to the U.S. or Canada, due to the weight-to-value ratio.
You are buying 700 Greek stamps on paper, by count, for U.S. $21 postpaid, or 3¢ per stamp, delivered. You are buying by quantity, not by weight. I pulled out a lot of damaged when I counted.
Scan shows typical items. I have TWO lots of 700 stamps, priced at U.S. $21 per lot, postpaid.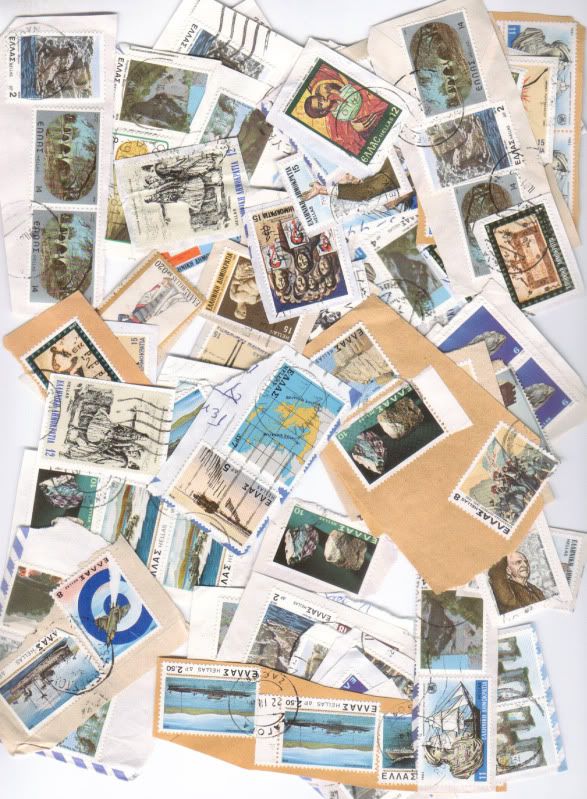 Canadian buyers PayPal or US currency. US buyers PayPal, check, money order, or cash. Email me, I will send you my private PayPal account name (it is not screenwriter77).
No anonymous Buyers, please; to purchase the item, you must post "Sold to your-SB-name" into the "Sales" thread. I am not allowed to post "Sold" for you.
Temporarily, I am not able to receive emails through SB, but I will check back for new posts (or a "sold to") several times a day.
Deal with complete confidence -- I have perfect 100% positive 1997 Feedback on ebay, user ID screenwriter77. This item available HERE for 30 days.