stampchris wrote:
Finally released on 24 April 2012, here's the intaglio version of last year's Colonial Heritage mini. sheet. As mentioned in
Stamp Bulletin
316, the intaglio part of the printing was done in the USA by BurdgeCooper New World Printing. Reckon they did a great job.
As a West Australian, I actually like the black swan. Reminds me very much of WA's first stamp.
Here is the Intaglio
Emerging Identity
mini sheet, overprinted in gold with Australia2013 logo and Indonesia 2012 exhibition logo.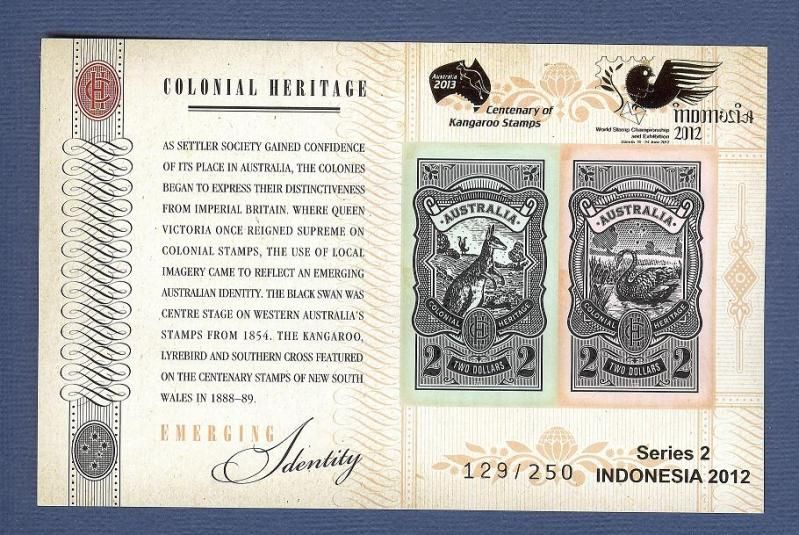 This is my copy and it looks
much
better in real life than my scan shows.
My favourite philatelic Item at the moment !
Individually numbered (/250) it is one of the souvenirs for the Australia 2013 FIP World Stamp Exhibition, available on their website
http://www.australia2013.com/
Empire
and
Visualising Australia
mini sheets are also available with gold overprint from Aus2013 website.