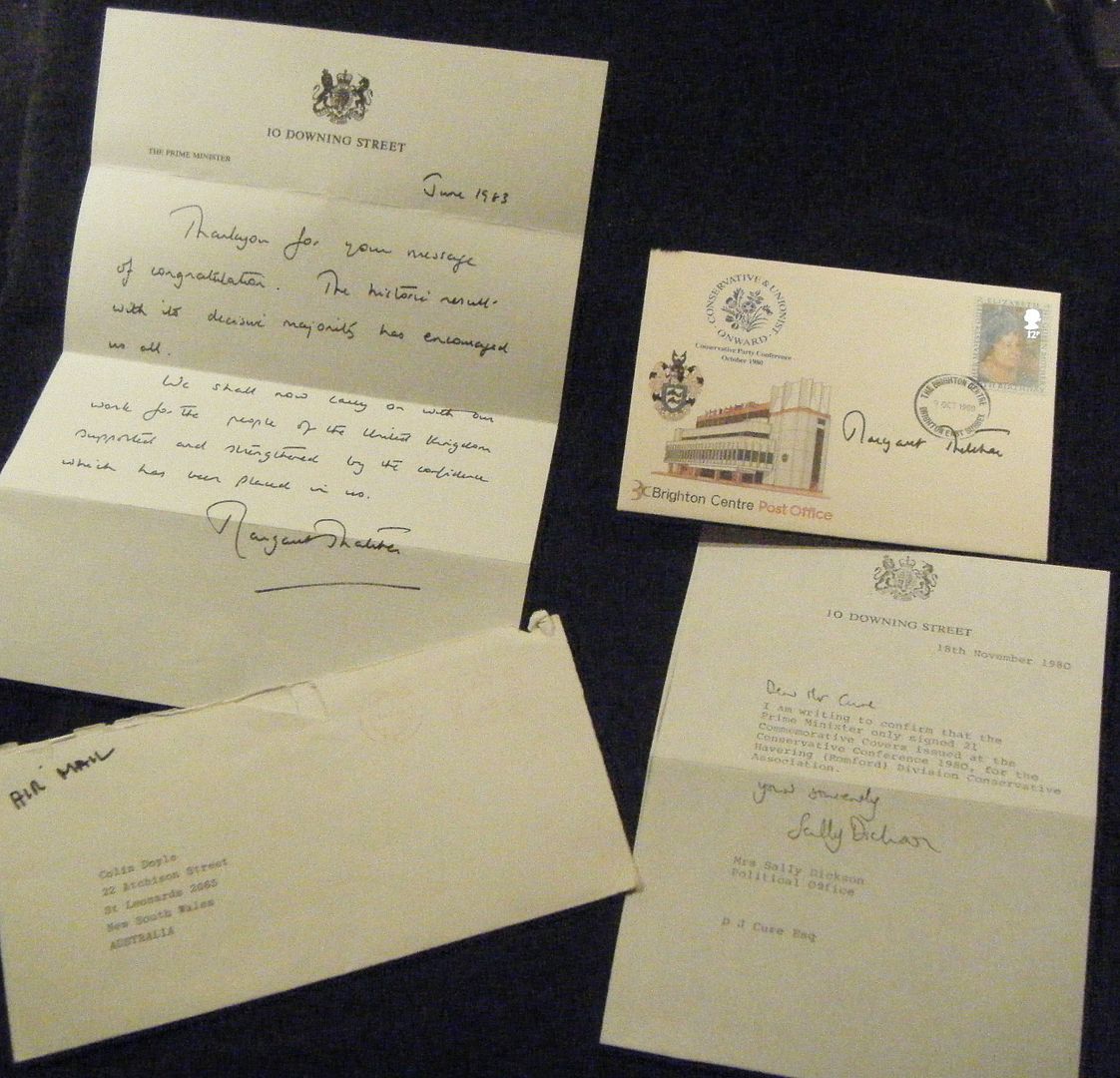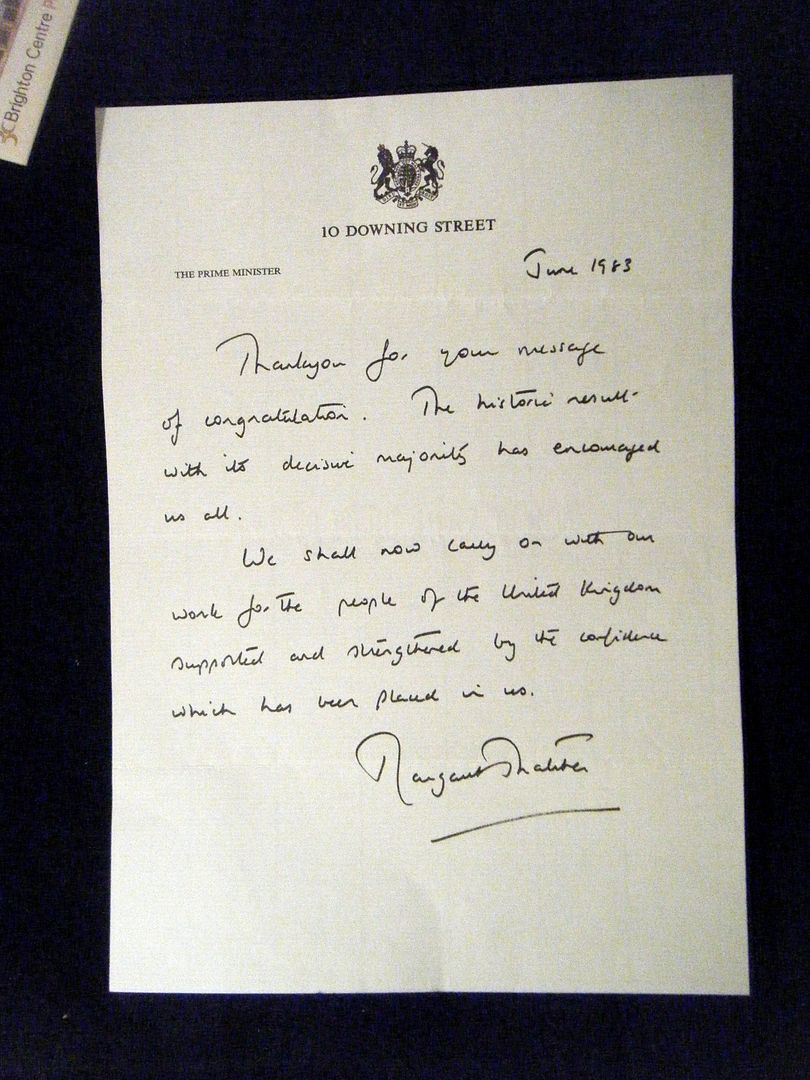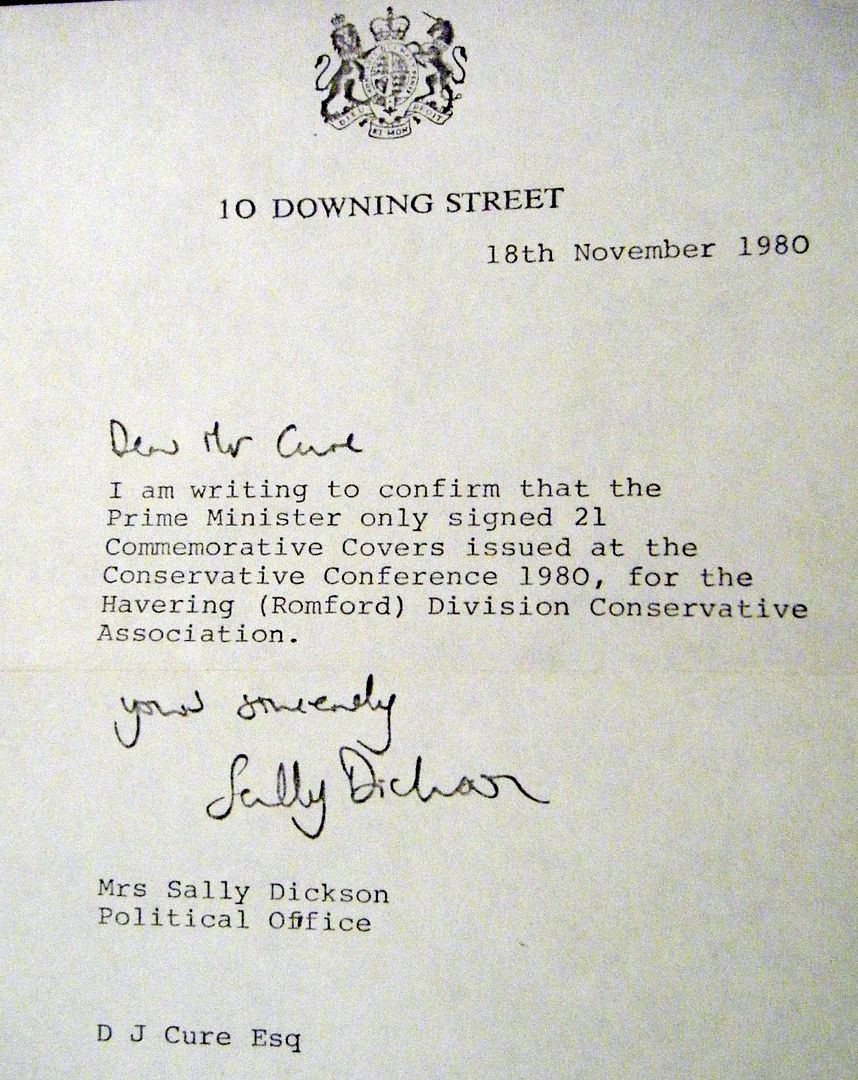 Outside my field of expertise and hope others can assist.
Bought in an estate today, to a man in the next suburb here.
I'd assume they'd be worth a few $100 or so but that's only a rough guess. "The Iron Lady' seems to be held in Churchillian regard by many, so assume these are far better value than if signed by her predecessor James Callaghan .... James WHO??
The letter dated June 1983 re her emphatic 2nd victory in that month is most interesting.
Why a PM would be handwriting that to Mr Doyle in Sydney is unknown to me, but he appears to be known to her, to get a personal handwritten note such as that?
The "Prime Minister" letterhead is rather ironically on
"Conqueror Bond"
watermark paper.
Postmarked London July 1st, on "10 Downing Street" inscribed envelope, (also marked
"Conqueror Bond"
) and all pieces are in good condition.
Whether the signed FDC and letter both from 1980 came with it, I have no idea - probably so, as the 46p franking indicates overweight mail, as post to oz was 31p for standard mail.
Glen