beardmore10 wrote:
I enjoyed that Kevin,interesting story and flypast.Thanks for posting it.
Thanks and you are welcome.
Over the years I have supplied a number of aircraft photos taken from Mt Ainslie in Canberra so thought it might be worthwhile putting those pictures in context.
The first photo here is taken from Old Parliament House, looking North over Lake Burley Griffin then along Anzac Parade to the Australian War Memorial and behind all that is Mt Ainslie.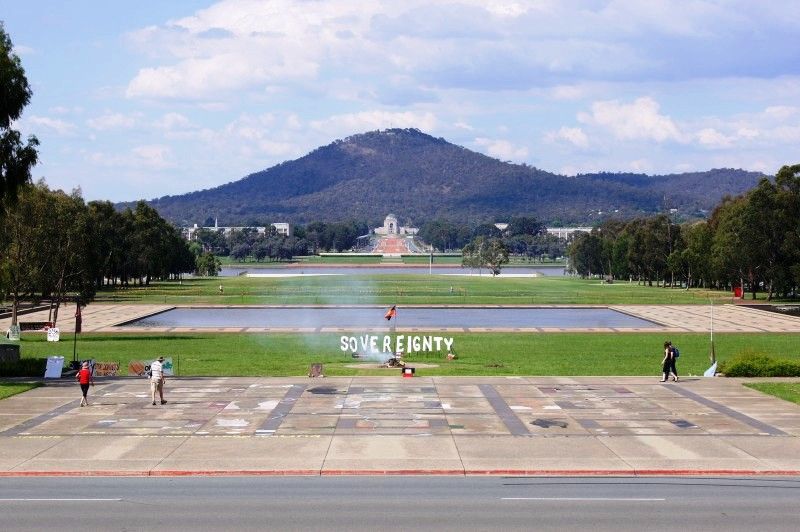 This next photo is taken from Mt Ainslie and there would have been thousands of photos taken from this vantage point which has a 360 degree view.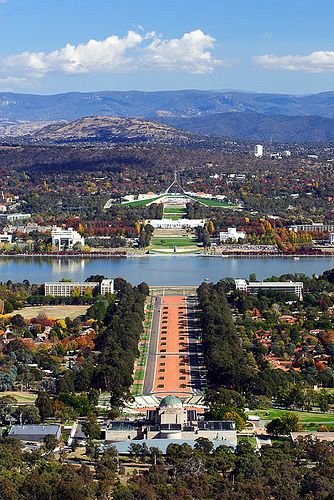 In the distance (with green lawns) is Parliament House. The long white building in the centre is Old Parliament House from where the previous photo was taken. The two road pavements of Anzac Parade are seperated by the red gravel areas where marchers assemble and flanked by numerous statues under the trees.
While the buildings at the foot of Mt Ainslie do not look large they contain a huge display of military mementoes. The Australian War Memorial is the most visited site in Canberra. The quote below indicates some of the aircraft within the building but there are also a number of WW1 planes and the highlight is the Lancaster bomber "G for George". See
http://www.awm.gov.au/visit/aircraft-hall/
.
There have been aircraft in the Memorial's collection from the very beginning. Today, the Hall contains a number of classic aircraft on permanent display, including a Mosquito, Kittyhawk, Mustang, Zero, Wirraway, Sea Fury, MiG-15, Avro Anson, and a Japanese Oscar.
Aircraft Hall contains the exhibition Air power in the Pacific, 1941–53. You can learn about both the practical side of air power – how aircraft work and are put together – and the stories of how it affected everyday life during the Second World War and the Korean War.
There are usually a number of fly-pasts each year and the unit almost always flys in a direct path over Parliament House and then over Mt Ainslie.