Two old pubs on the Thames.
The Anchor
Dating from the 1600s, The Anchor is in Bankside close to Shakespeare's Globe Theatre and the Tate Modern Gallery. Samuel Pepys viewed the Great Fire of London from here in 1666. He fled the intense heat of a boat on the river to seek shelter in "a little alehouse on bankside ... and there watched the fire grow"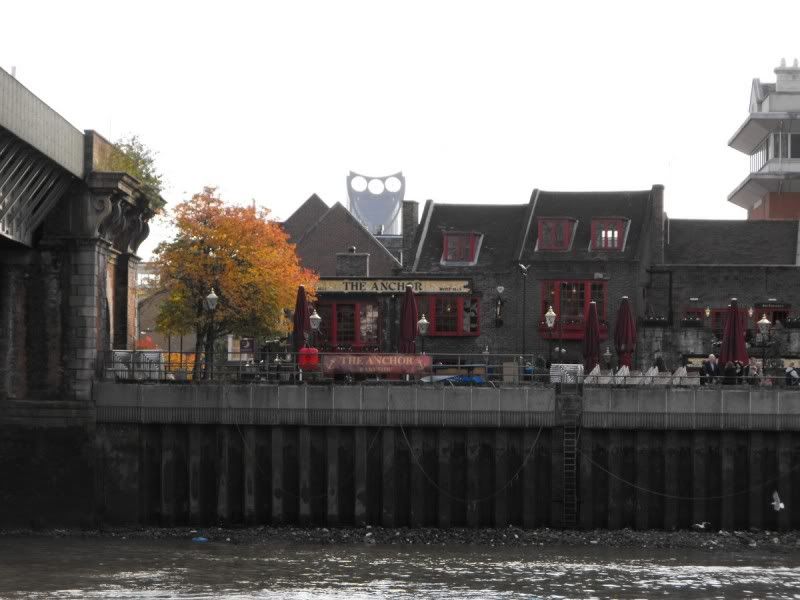 The Prospect of Whitby
Formerly referred to as 'The Devils Pub' because of its regular clientele of smugglers, cut-throats and ladies of negotiable affection, this tavern is one of the oldest riverside taverns, dating from the 1520's.