Admin note - the

2013

Secret Santa thread is HERE -
http://www.stampboards.com/viewtopic.php?f=1&t=49448
===============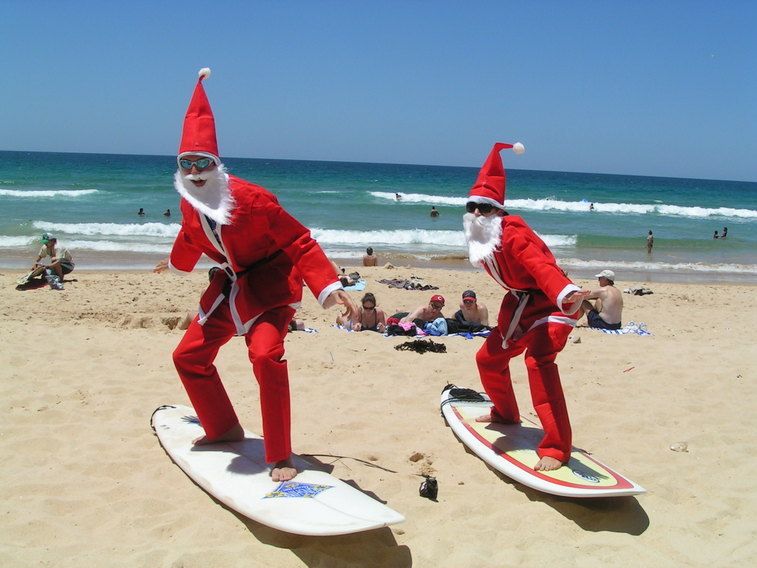 For the last three years we had a very successful 'Secret Santa' exchange with more than 100 presents exchanged all over the world between members last year.
http://www.stampboards.com/viewtopic.php?f=1&t=22894
So, why not do it again?
Everyone is welcome to participate, regardless of whether you celebrate Christmas (after all, a present is a present !)
This is how it works:
The basics: the Xmas elf will send each person who registers, the contact details of another participant to whom they will send a small gift anonymously. In return they will receive a small gift from a mystery Santa.....easy!
Any questions on the Secret Santa process should be directed to me via a post of this thread (preferred) or via email
margpav [at] gmail.com
The expected limit on your gift purchase is approximately $10 USD retail value, and does NOT include shipping and packaging costs. Of course, I am sure no one will mind gifts of higher value.
While most members would probably opt to send philatelic gifts, other items are acceptable eg candies, cds, books etc depending on which member you 'get'. i.e. you might know of their interests outside stamps, from their posts.
Secret Santas have the option of remaining anonymous. I will not disclose names nor addresses of anyone who participates to anyone other than their Secret Santa. I expect and request that any information you receive from me will not be shared with anyone else.
Santa's Elf assumes no responsibility for delivery or non-delivery of gifts. Understand, however, that failure to deliver will result in your being denied participation in future years.
You MAY even be named and shamed so please don't join in unless you intend to send! In addition, delivering gifts more than 2 months after the holiday does not count as delivering-if you register you agree to ship by Dec 1st.
To participate, you must be registered on Stampboards and have had at least 2 posts.
Deadline to register with me is midnight

Friday 18th November, Sydney time

and deadline to post your gift is December 1st
If you wish to participate, you MUST email me at margpav[at]gmail.com with

Your Stampboards name

: Secret Santa 2011

in the heading

.
In this email, you must provide the following information : just copy the questions below into your email message window and answer the questions.
1. Your full name (first and last name)
2. Your FULL mailing address for your gift to come to. This address should be one where you can receive a packet in December.
3. Your email address (must be verifiable)
4. Your Stampboards name
5. A "Yes" or "No" as to whether or not you are willing to send a gift outside your country.
6. Maximum number of times you wish to participate: (1, 2, 3):
Cheers
Margoz