Interesting article on Kony by Andrew Bolt in this morning's Daily Telegraph. As I alluded to in my post above, there are two sides to every story:
"Click go the tears for a warlord's victims"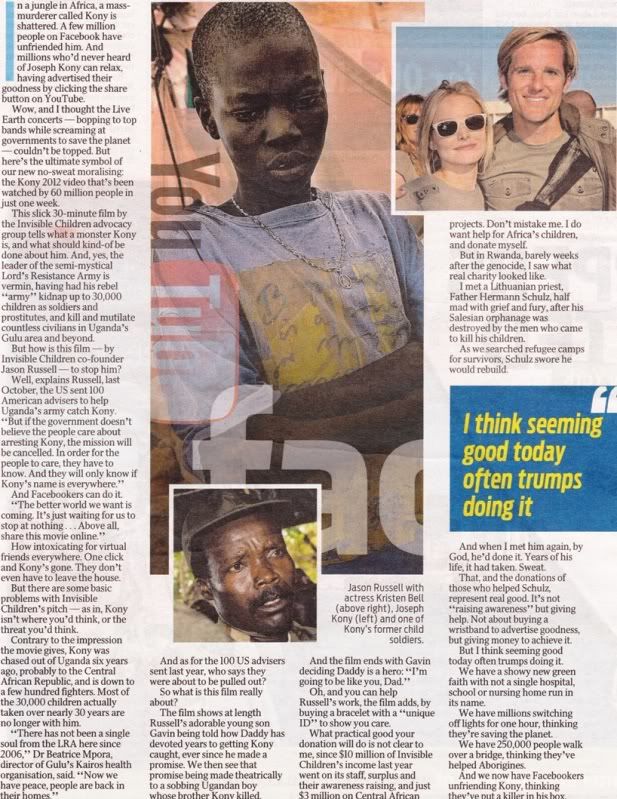 Sorry for the hard to read print but it's worth a read.
The important section is "Contrary to the impression the movie gives, Kony was chased out of Uganda 6 years ago, probably to the Central African Republic, and is down to a few hundred fighters. Most of the 30,000 children actually taken over nearly 30 years are no longer with him."
And if you think there's a remote possibility that the two highly photogenic people at the top right of the image are doing this for purely altruistic reasons, you may be wrong.
I can see a movie deal in the making with them as the two stars, possibly called "Invisible Children", can't you
To me, making money out of this whole sickening thing is almost as bad as Kony's atrocities.