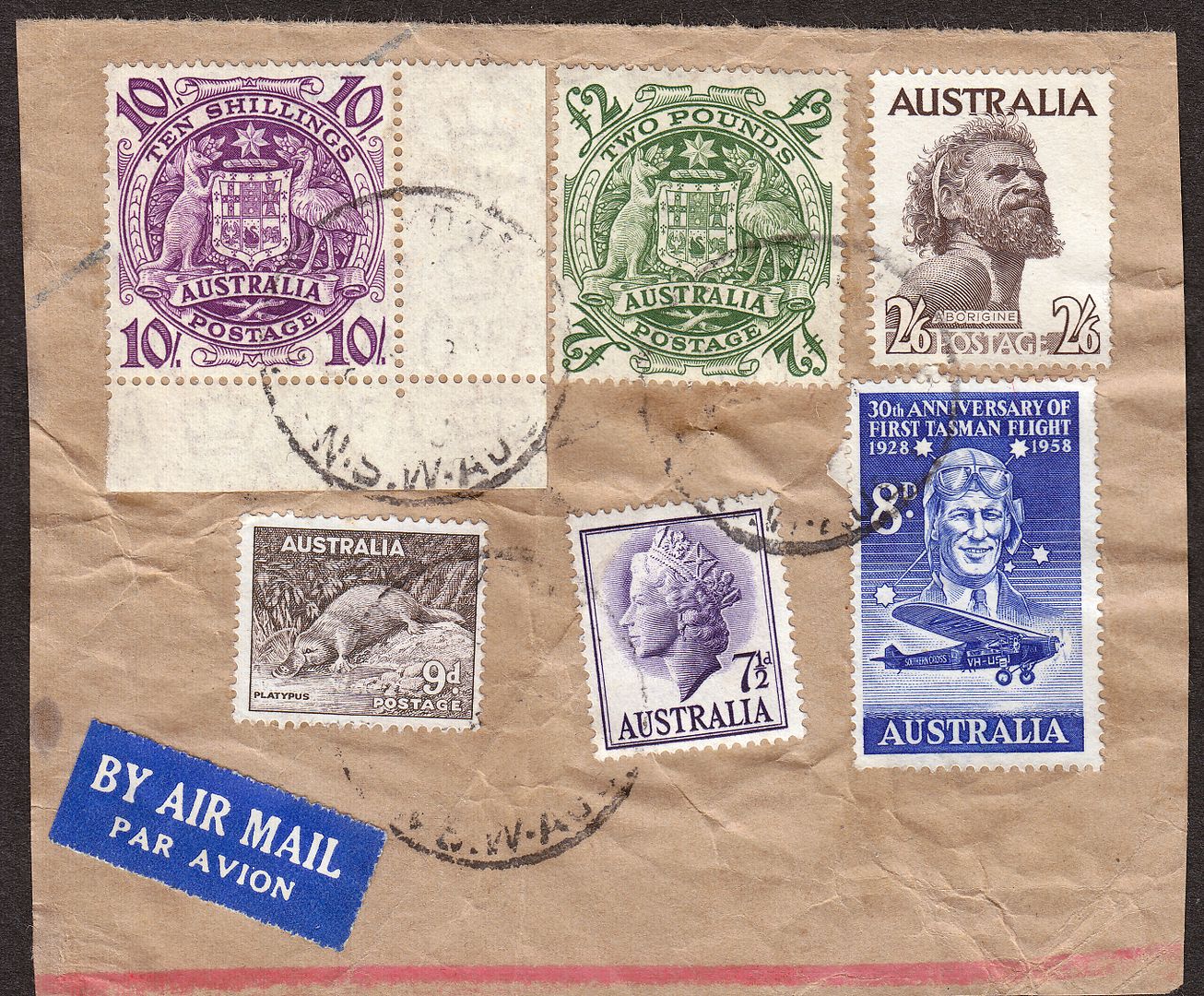 I end up with some interesting new-to-the-market finds now and again.
This came in an estate today, of some chap who'd thrown nothing away from business mail, and kept this off a parcel, in a cigar box along with other lesser lights on piece.
Lucky, as most things like this a half century ago were soaked off for used stamps.
I am curious if anyone might suggest the weight this paid from
Sydney GPO in 1958
?
I make the franking as
£2/14/6½d
... does that look right to others? We can see it was airmail and from the crayon, it was Registered.
I am guessing it was domestic not overseas, but that can only be a guess.
Does anyone have a table of PRE-DECIMAL postage rates?