And some more, from my Australia collection -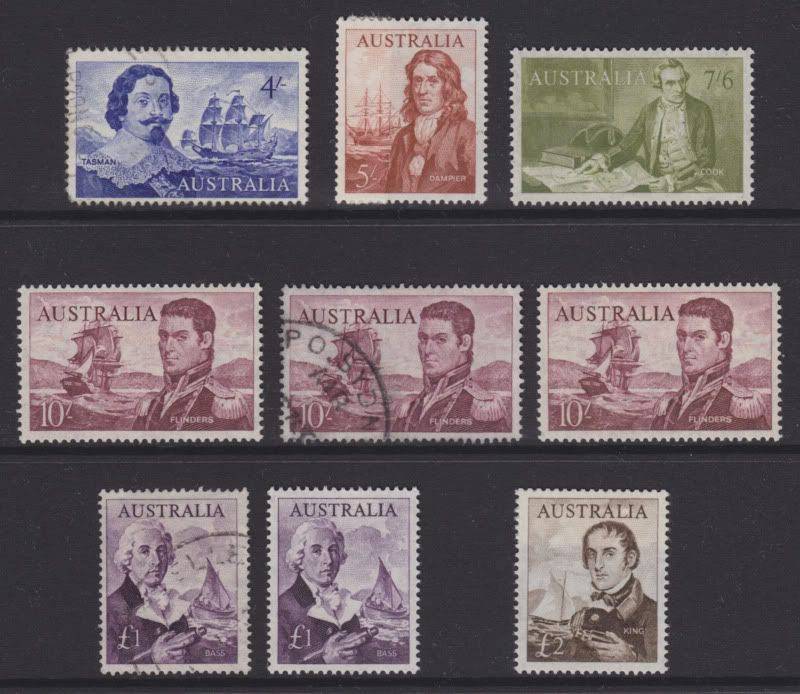 The SG Australia catalogue gives 2 colour shades of the 10s and £1:
26/2/64 10s brown-purple on toned paper
14/1/65 10s deep brown-purple on white paper
26/2/64 £1 deep reddish violet on toned paper
16/11/64 £1 deep bluish violet on white paper
The above 10s and £1 all look the same to me unless the differences are very subtle. The scanner shows a difference between the two £1, but it's not as clear to the naked eye. Has anyone got examples of these different shades?
Dave.