How to post images on Stampboards
If you have a scanned image on your computer or you want to post an image from the internet you can load them to Stampboards, via a free image storage program called
Photobucket
.
To set up a totally free account with Photobucket: Go to
http://photobucket.com/
When you log in you will be taken to the Photobucket home page. Select the
upload
option via a drop down menu on the 'wheel' icon.
Preset your upload size to ensure images can be loaded to Stampboards- select the 600 X 800 option: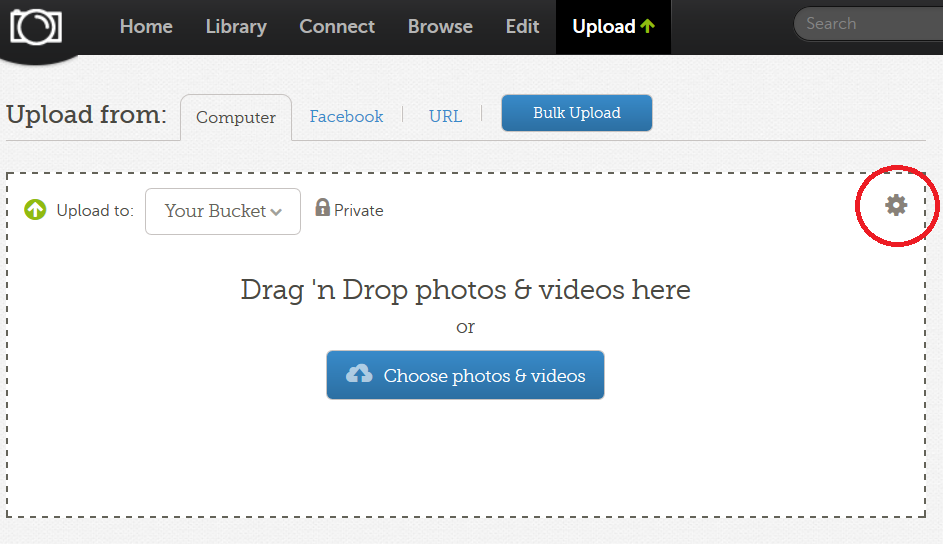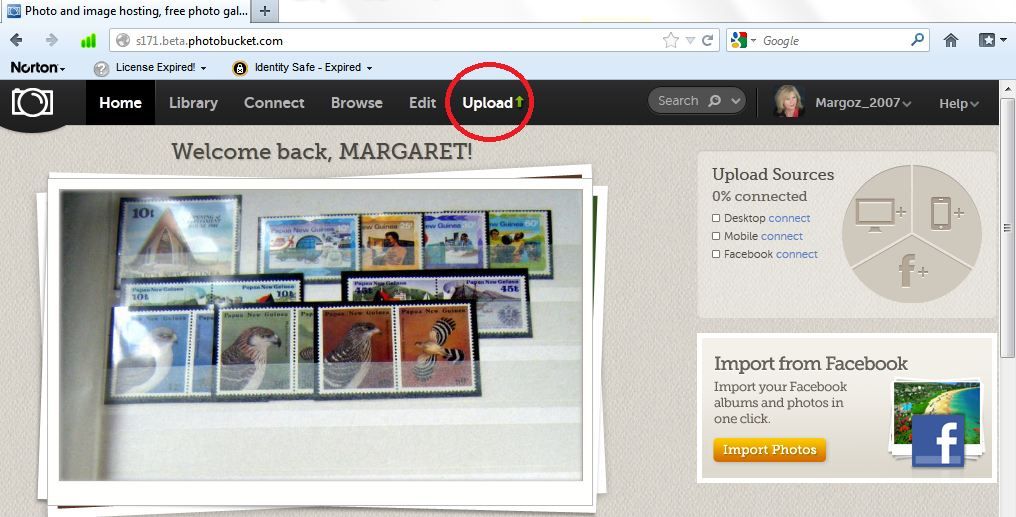 In the upload screen there are options for uploading from your computer or from the Internet: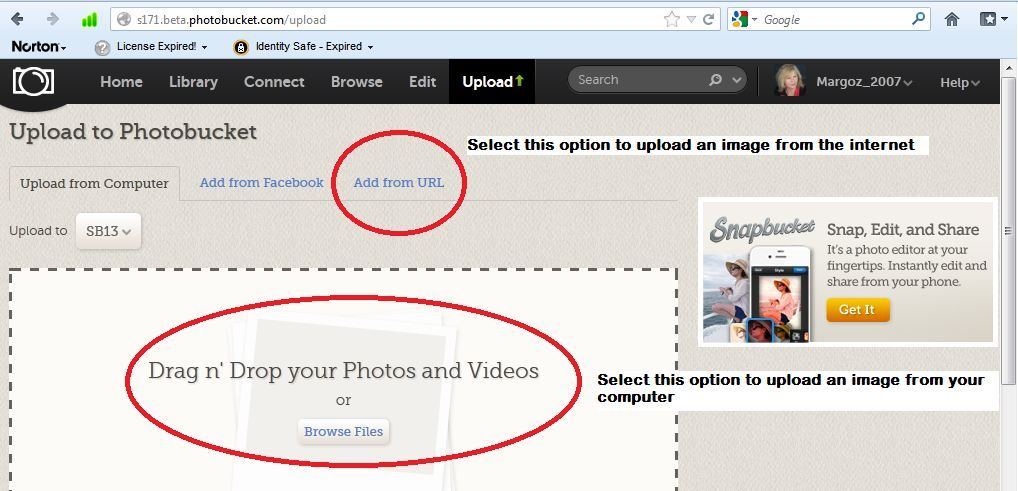 If you select the Internet upload, just cut and paste the image URL into the post box.
If you select drag/drop/browse select the image you want from the pictures saved to your own computer.
In either case, when the image is saved into Photobucket just double click and links will appear on the right of the screen-
make sure you select the IMG code option
The image is now in a format ready to load onto Stampboards. All you need to do is
copy and paste the IMG code link and paste it into your Stampboards post box:
Hit the PREVIEW Button, and that shows you all is correct with your image and your post. If it is not, you can play around with it BEFORE hitting 'SUBMIT' after which, all members can see your post.
When all looks correct, hit
Submit
and your image will appear in the post.
***********************************
NB If you have multiple images to load to Stampboards, after you have used the upload function on Photobucket select the option to
view your album
.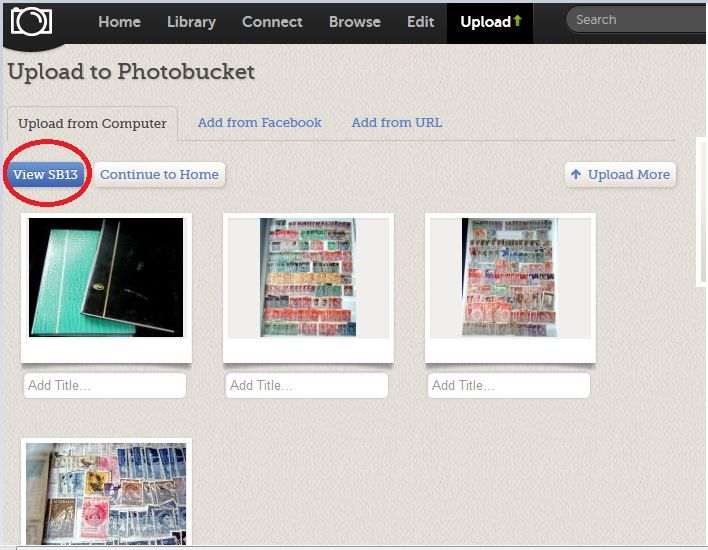 Then select the
Organize
option:
Select the images you want to upload by clicking on first image and holding shift key while clicking on the last image.
Then scroll to the tool bar at the bottom of the page and select
link
Click on the code in the IMG code box that pops up on the screen. You will automatically copy all the selected images and you can then paste them into the Stampboards post box.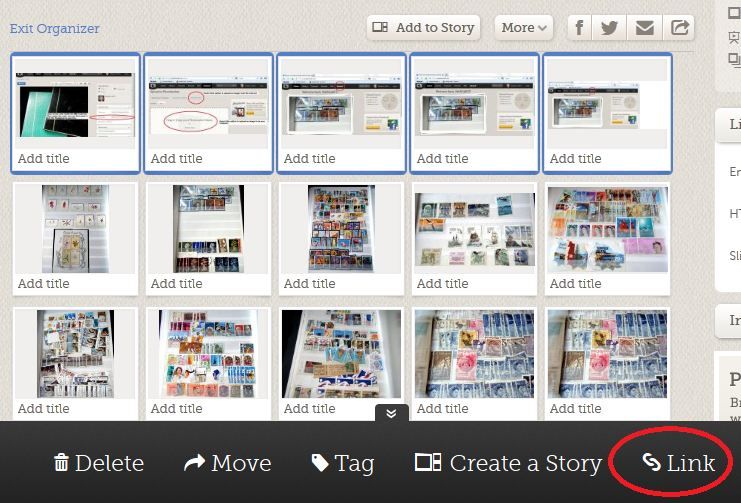 ************************************************
For those who can't get their head around the new photobucket .....
There is an alternative which is very intuitive you might like to try.
www.IMGUR.com
For heavy users the PRO version ($25 pa) will be more useful. Unlimited images and other benefits.
Access
http://www.imgur.com
Set up a free account- you need to select 'Public' in your settings so your images can be seen.
You can upload from a web URL or an image from your own computer
Choose the auto resize option before you start - 800 X 600 - then all images you load will be that size max .. i.e. the size we use here
If you select 'web', a text box will appear where you can cut and paste a URL.
If you select 'Computer' you will be given the option of browsing pictures on your computer- select one of more then upload.
When your images are showing up on IMGUR, tick the images you want to upload then go to 'Edit images' option and select 'Generate image links'
Then select BBC option and click 'Done'
Your image codes will appear in a new box - ready to cut and paste into the Stampboards post box. You will choose the "BB CODE" link that starts with [img]
Cut and paste the coded files into the Stampboards box. They should look something like these.
Click preview to make sure everything is OK then click submit.
***********************************
Please note - NEVER delete any images from your Photobucket account that you have once loaded here, or they will also be deleted from Stampboards - as look like this below!

That is heavily frowned upon, as it obviously disrupts threads, and may lead to a member suspension.
***********************************
Also I urge ALL members to consider downloading the FREE Google PICASA program. Superb and simple to use, and lets you crop stamps, or parts of them from covers or rotate them etc - and then load that up in Photobucket.
http://picasa.google.com/download
Threads like this are GREAT because of the photos:
http://www.stampboards.com/viewtopic.php?f=17&t=1249&start=0
Various other technical tips are in the Tech forum at:
http://www.stampboards.com/viewforum.php?f=18
***********************************
And if you see an image from another website you want to post here, and know it will be OK with them, and not want to bother with photobucket, simply right click on that image, then left click on the "PROPERTIES" link you see and a box pops up.
Then mouse highlight the "address url' you see there, press CTRL and C buttons together. (This copies that url)
That url will look something like this off my webpage:
http://i150.photobucket.com/albums/s113 ... e/4-13.jpg
And it will nearly ALWAYS have the word .jpg (or .gif) at end as this one does.
Then go to the thread you want to paste photo into, click "POST REPLY" icon at lower left, and press the CTRL and V keys together (= paste") and in the reply box .. and you'll again see: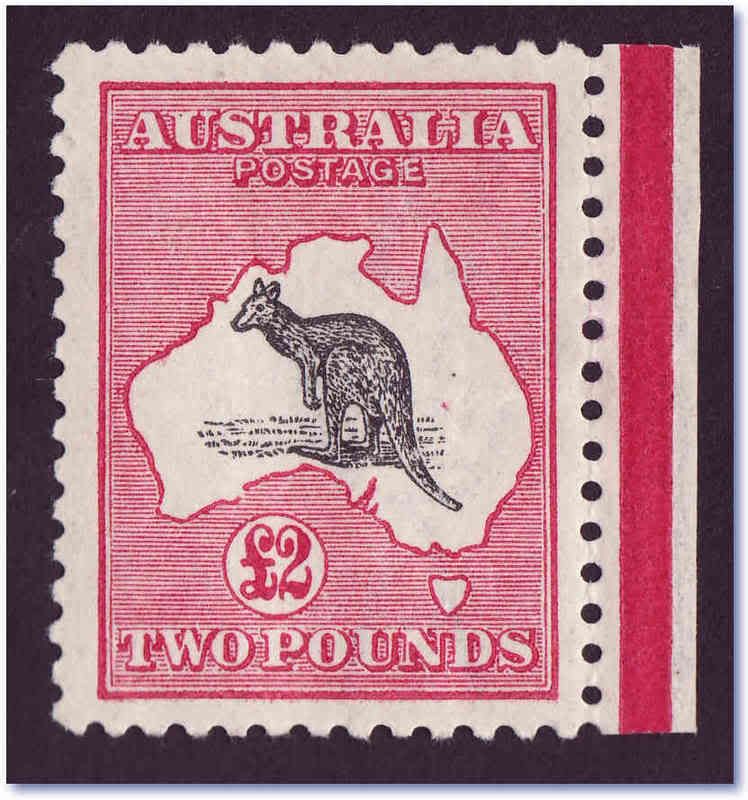 Simply highlight that with your mouse, and press the "Add Photo" box along top.[b]
And our software then automatically adds little HTML tags like [ img] and [/img]
to either end - so then press "SUBMIT" - and VOILÀ .. you get to load great images like this on this site:
Glen