Whether this is a 'bargain' or not depends on your opinion really.
I asked about this piece months ago on Stampboards, some people said it was worthless, others thought it may have some value.
I talked to the seller and ended up getting it cheaper than his original BIN price, total cost around $5.
I thought it was interesting, so I bought it. I know condition is rough.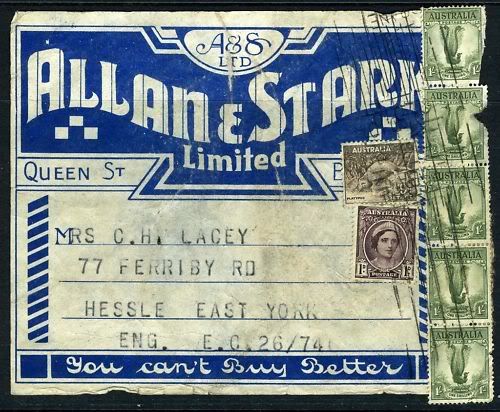 This cover I purchased ages ago for US $37 -
45c
Imperforate
(wide margins) Threatned Species Mouse on unopened Philatelic Cover, Australia Square NSW Postmark, 30 July 1993.
A similar (but commercial) cover with the stamp ripped out of the booklet realised $1900 at Phoenix Auctions a year or so ago.