drb wrote:
It may be possible to have a worldwide collection, but is it desirable?
It is to me. At the moment I am soaking a mass of kiloware, and I have just reached a group of North Korea, around 300 stamps and probably 100 - 120 different many of which will go into my one of my Asian stockbooks. All appear to be postally used from the 1980's/90's. Among this kiloware is also a large batch of postally used Thailand and North Korea, as well as all the usual suspects. I am enjoying every minute of what I am doing, and all the ones I am missing will find a loving home.
Stamp collecting is an individual hobby, and this individual collects A - Z world wide simplified. My eyesight and colour vision prevent me from doing more than this, and I have probably 150,000 face different stamps, and continue to be delighted when filling any gap.
My favourite anecdote, as told before on this Board was my delight in finding, in a junk lot, a 10 cent Portuguese stamp which completed a definitive set. I had waited probably 10 years for this one stamp, and was over the moon when it finally turned up, after finding 100's from this set without the elusive one. It was as much fun adding this stamp to Portugal, as it was adding a 5/- Bridge to my Australian collection.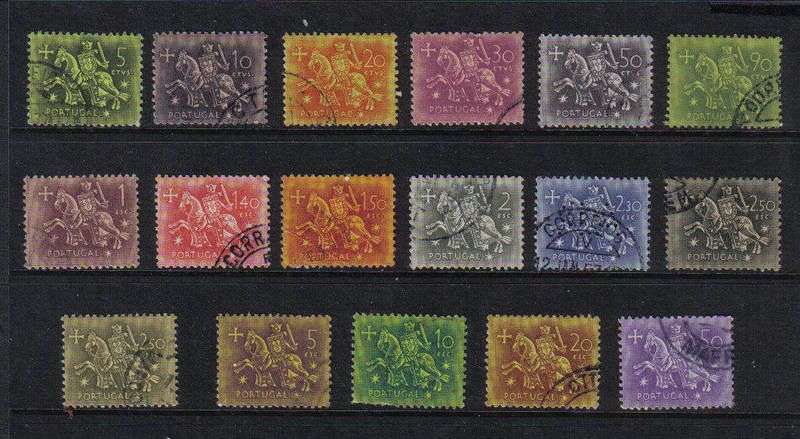 This is the way I approach the hobby, and I would not have it any other way. Always something new, and never a dull moment. Get bored with Germany? Move on to new Zealand or Haiti, or African Independant Nations, or French Colonies, or Egypt...... A couple of years ago, I went through a Central/South America phase, and fortunately found a supplier who sold these
en masse
. Many hours of enjoyment for relatively very little outlay. You could not go to a football match and get the equivalent entertainment in $'s per hour. If I cannot contribute to the higher levels and the stratosphere of Philatelic achievement, because I am just a boring old world collector, well, life is full of sadness.
Norm
_________________
Geelong, VFA Premiers 1878, 1879, 1800, 1882, 1883, 1884, 1886, AFL Premiers 1925, 1931, 1937, 1951, 1952,
1963
, 2007, 2009, 2011, .