Global Administrator wrote:
Not Bruce wrote:
Is this really a place? I'm sure they're making it up...
The first time I drove in Germany I wondered why all the road signs pointed to AUSFAHRT ... a town I had never before heard of!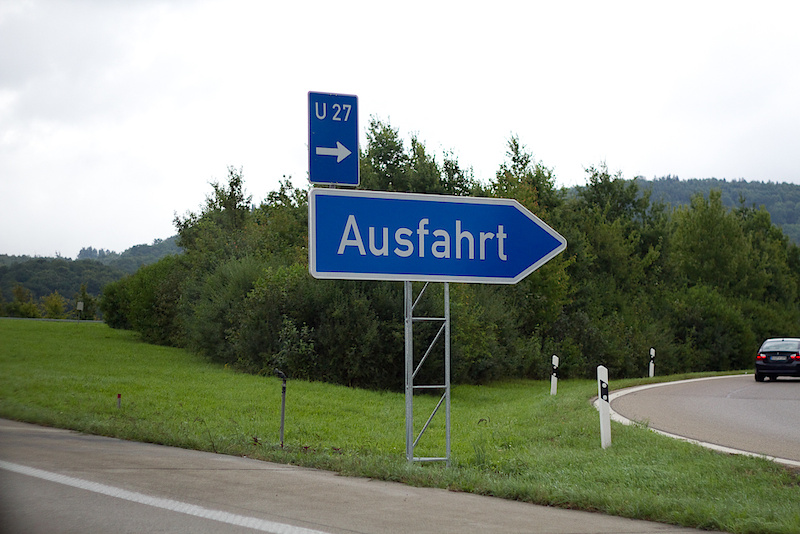 Sign on filling station totem poles reading
"Gute Fahrt"
caused great hilarity amongst the non german speakers in my student touring party to the Rhine/Mosel Valleys (Wine Tasting) many moons ago.
Can also remeber one of our lecturers replying "Einbahnstrasse" when asked the name of the street we were on!
Andy