The orange to brown Ranjitsingh 4 Anna stamps, including SG 22 above, cause as much grief as any Barwani stamps. However, with a little patience, they can be assigned to their correct numbers. The sequence of appearance in Gibbons has been disputed, but for convenience, I will follow it.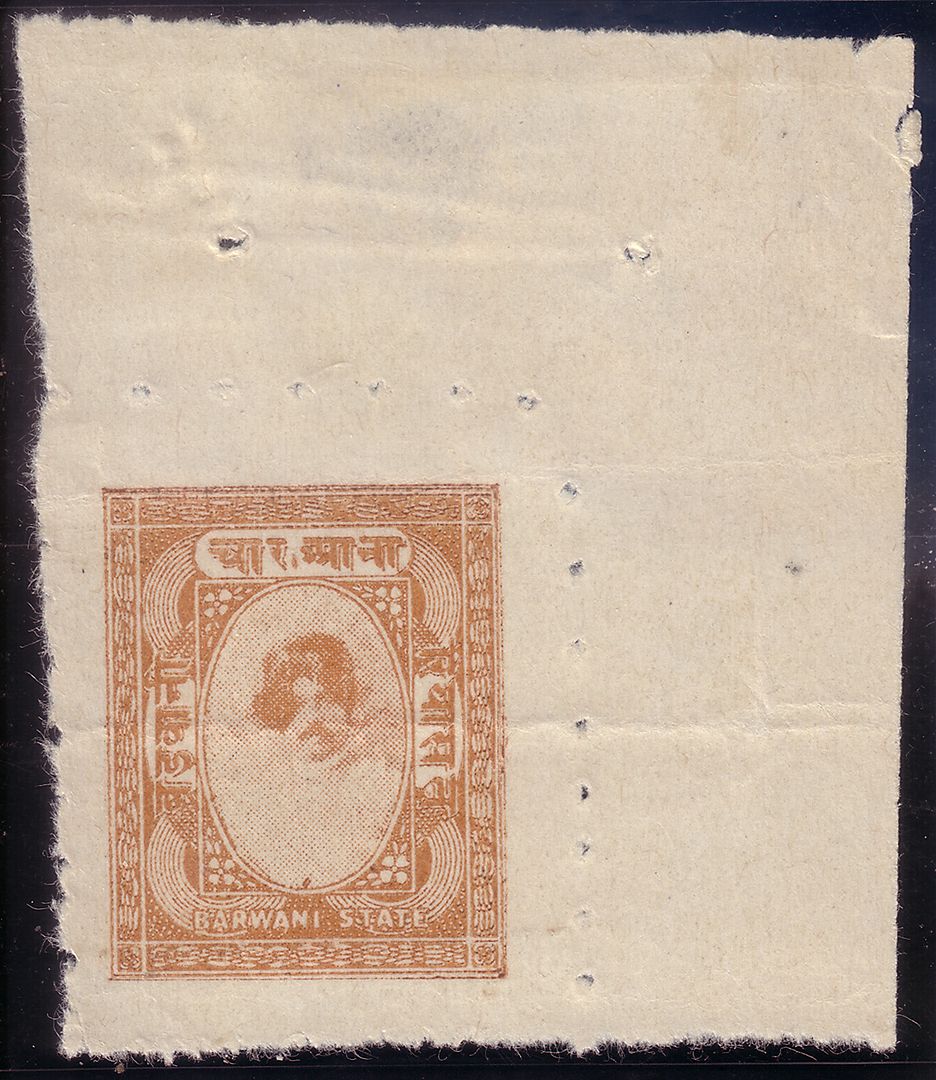 SG 23
A yellow-brown, perforated
with a sewing machine
, and on a medium to thickish opaque wove paper. This produced the 'pin-perf' appearance, without paper being punched out as is found in a normal perforation. It might be possible to measure the perforation gauge, but it would be a pointless exercise. The gauge varied according to how quickly the operator worked the treadle!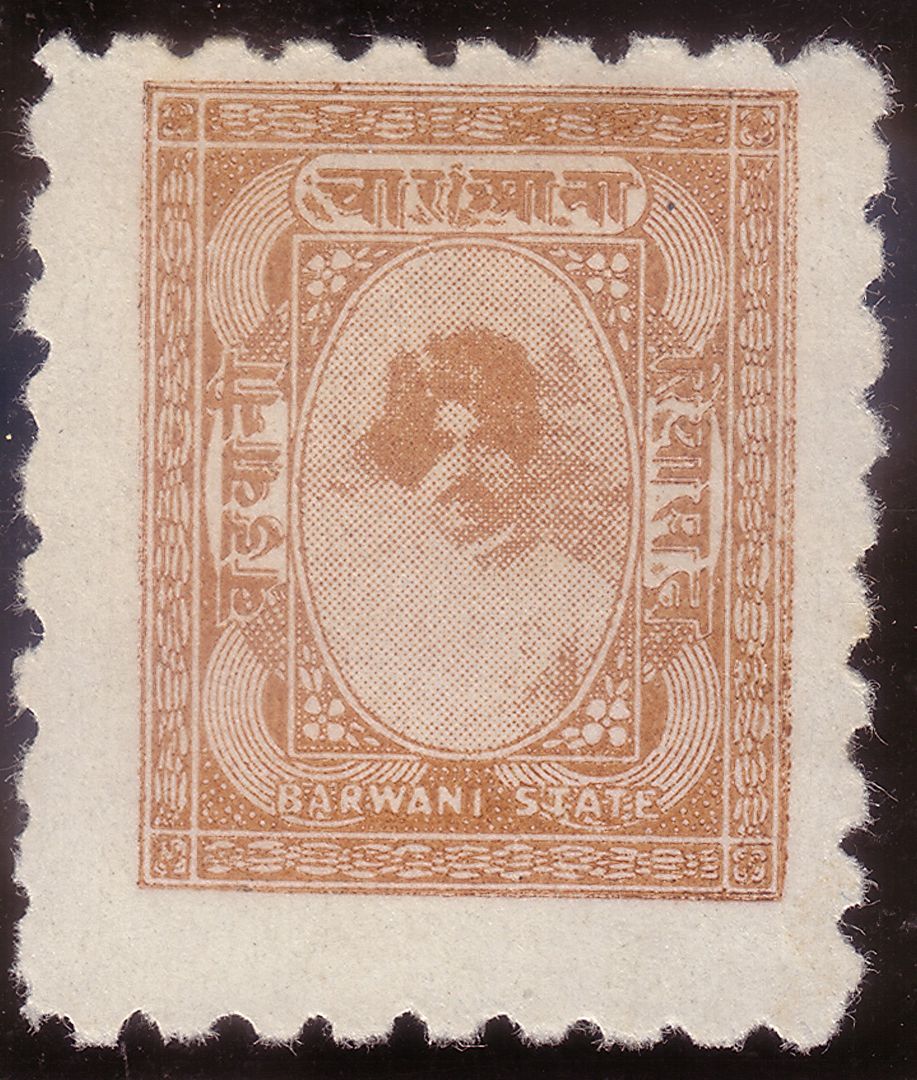 SG 23b
Essentially the same shade and paper as SG 23, but perforated with the normal gauge 7 machine. This is by far the commonest 4 Anna, and it's regularly confused with its scarcer brothers.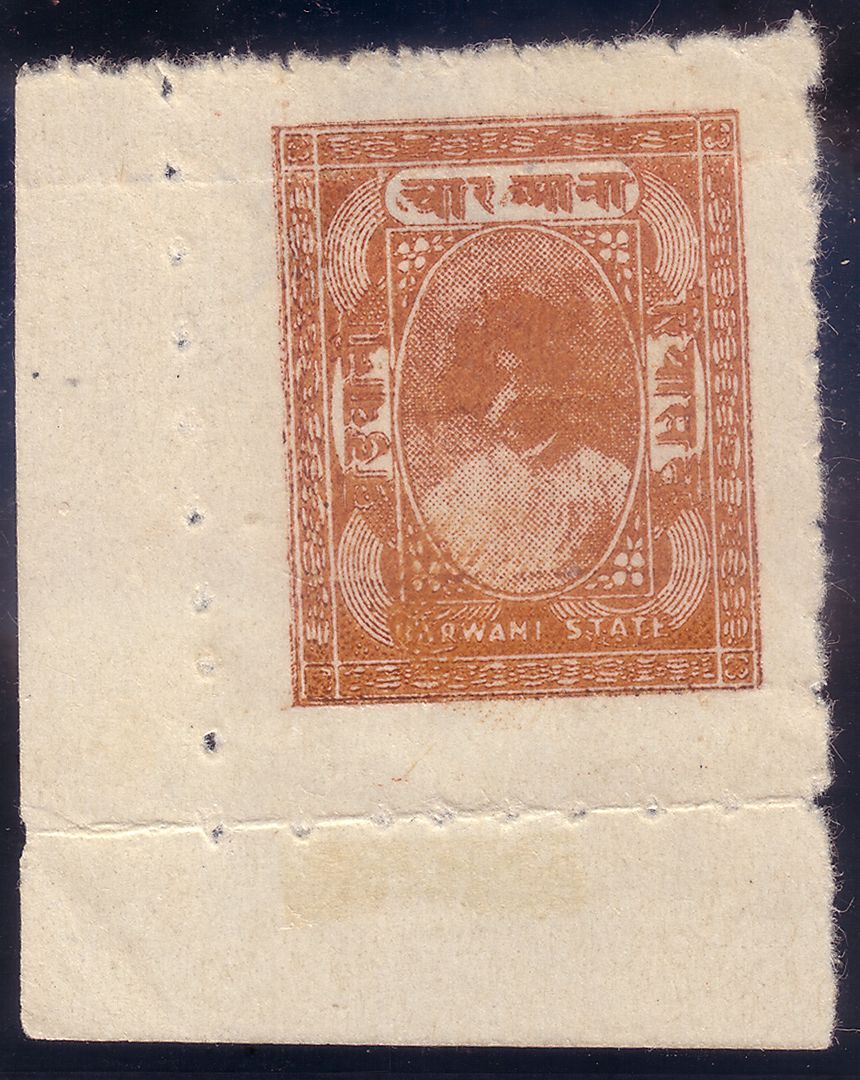 SG 23c
Similar to SG 23 in paper and perforation, but a much darker orange-brown shade. (There are good technical reasons for treating this as a separate printing, not simply an over-inked SG 23.)
Comparing any 4 Anna
not
perf 11 with the four examples above should make classification clear.
If the paper is thin and translucent: SG 22
If the paper is thicker, and
- Small perf holes, and yellow-brown: SG 23
- Small perf holes, and darkish orange-brown: SG 23c
- Large perf holes and yellow-brown: SG 22b