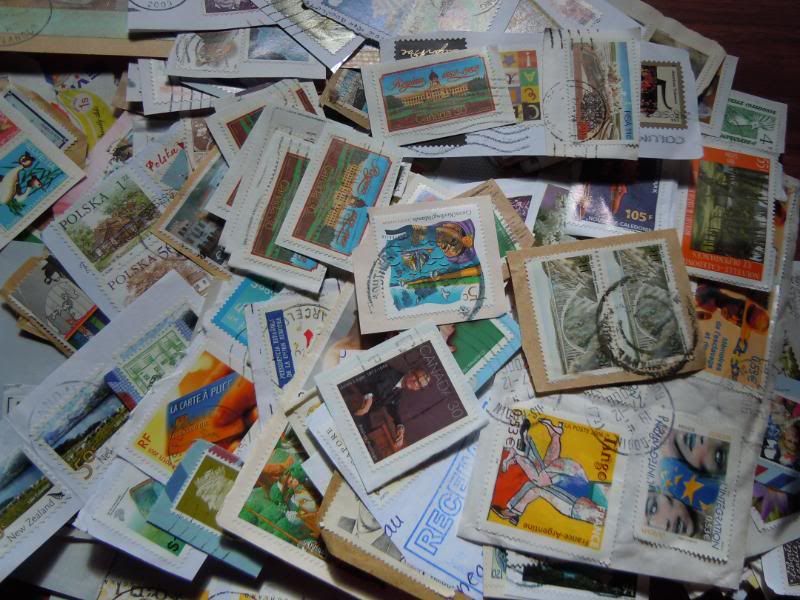 I have two lots each of 500g of world on paper with some duplication, neatly trimmed.
Not all stamps are shown and I have tried to remove damaged stamps.
There are no Australian stamps.
Included are a few larger peices on cardboard or thick paper which have not been weighed.
Payment by direct deposit, $A cheque or cash. I do not have PayPal.
If you have any questions, please ask.