And to add to Rob's Post, if you can't find modern attractive stamps used, then why not CTO?
Kids love these as the are bright, attractive, clean and have full gum. Crisp, clear, machine postmarks.
I sell them in packs of 600 mixed for $A50 FREE POST within Australia.
Sample scans follow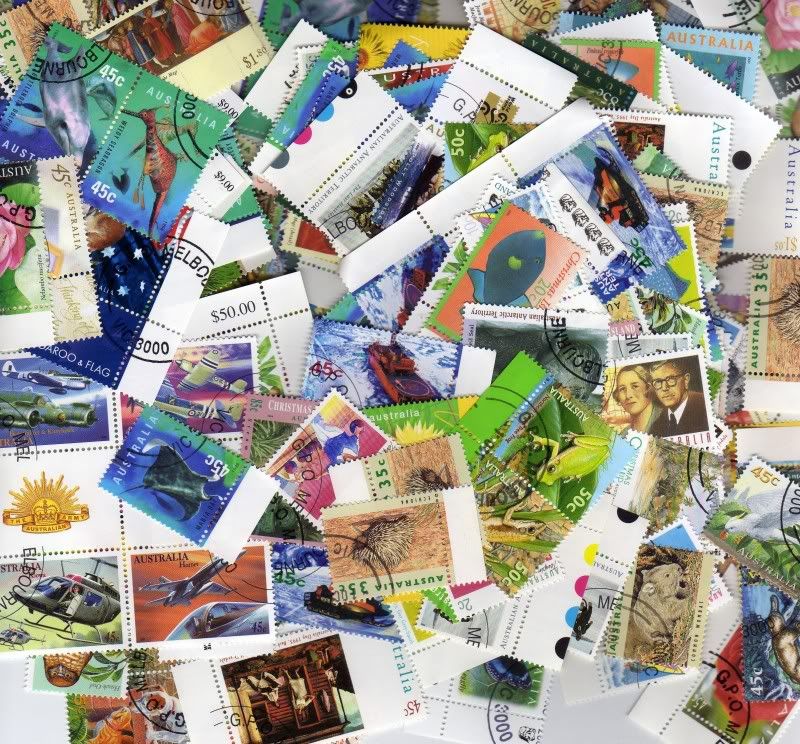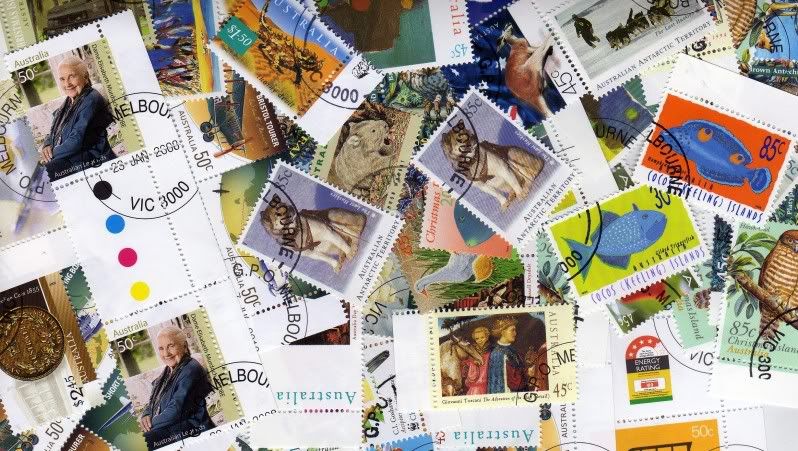 Every pack contains low values, high values, pairs, strips, blocks, reprints, AAT issues and stamps from Cocos Keeling Islands - There is duplicates in these packs, but a good variety.
A superb, and affordable way to encourage youngsters!
Contains heaps of attractive, topical stamps.
A lot of the stamps in these you rarely see commercially used anyway, often MUH or CTO is the only way they can be obtained.
They are priced at about 8 CENTS a stamp - and there is NO peel and stick.
Buy these stamps individually from a dealer and you'd often be paying 50c-$1 or more for each stamp!
http://www.stampboards.com/viewtopic.php?f=27&t=31477