Sorry all for the delay in getting this GOMC update on the board, I think the camera had poltergeists.
First some of the photos did not want to leave the camera, then once i got them on the system,
photobucket did not want anything to do with them, but with perseverance, with the help of bell, book
and candle, i finally quelled photobucket.
So I now present, for your viewing pleasure, what i like to call the evidence...
As you can see space was at a premium, as Mrboggler picked up a few more cartons at the auction than he really has room for.
(waroff and mrboggler)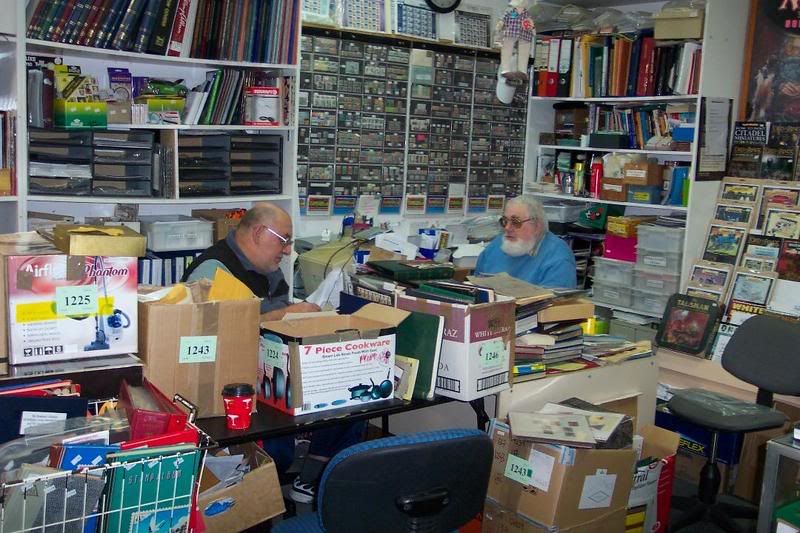 (The Butcher, waroff, mrboggler, Dr Agony, and Sherro)
It could have been bingo night
(The Butcher, Sherro and Dr Agony)
The non incriminating photo
(sherro any more slings will be greatly appreciated)
(Sherro)
and for all those wanting to see how the beard is coming in again for waroff