Alirajpur (Ali Rajpur) had an area of 836 square miles and population of 101,963 inhabitants in 1931.
Several series of adhesives and stamped papers were issued. Unfortunately, I don't have scans of all types recorded.
Three regular and one provisional series were issued for Court Fees.
The first type from 1931, many values are known: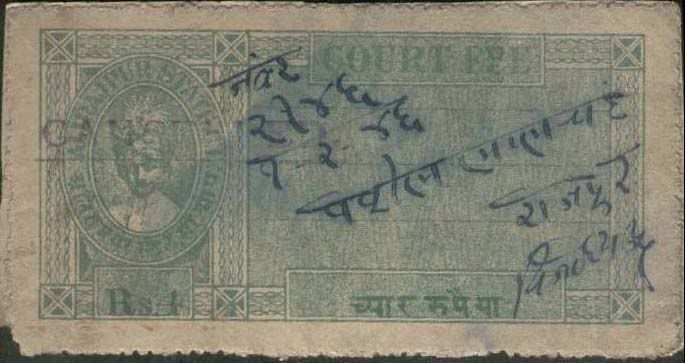 This type was used up to 1946.
The second type was the same except there was blank value tablet.
The third type used redrawn portrait of ruler. There are two printings known, they differ in spelling in value panels (Anna or Anne, Rupya or Rupye), many values are known, usage between 1947-1950.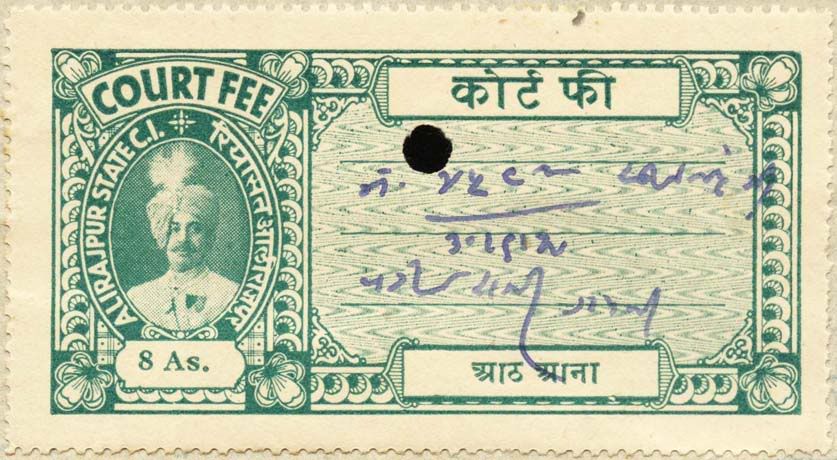 Three series, each of the same denomination of 1 anna, are known for Documentary (or General revenues).
All types bear portrait of ruler Raja Sir Pratap Singh. The first two are from 1930´s.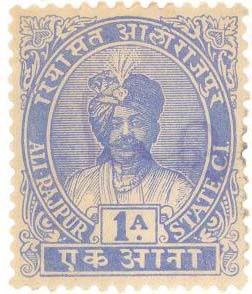 The last adhesive is from 1940´s:
The stamped papers were issued in two types, the following type was used for revenue or court fees (for court fees small handstamp with Court Fee was applied):
One handstamped series is also known.