I have been in the saddle for 38 1/2 years, that's legally !!
My 1st bike was a BSA A10
2nd bike was a BSA A65 (ex Police bike, complete with crash bars)
3rd bike was a Triumph Bonneville (1973 model)
My 4th bike was a Harley Davidson (1980 Lowrider FXS)
This was taken Xmas Day 1982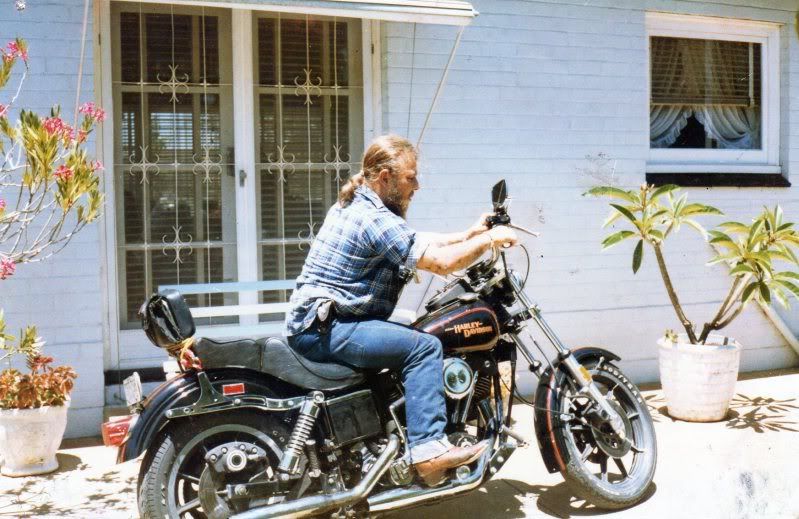 And this was taken in mid December 1984 on our way to the MRA Toy Run.. I have my then girlfriend on the back and am riding with my mate Monky, who has the 1980 Sturgis (FXB).. I still catch up with him for a ride as we both now live in country towns and he is only about 1 1/4 hours down the track at the speed limit
He also still has the Sturgis !!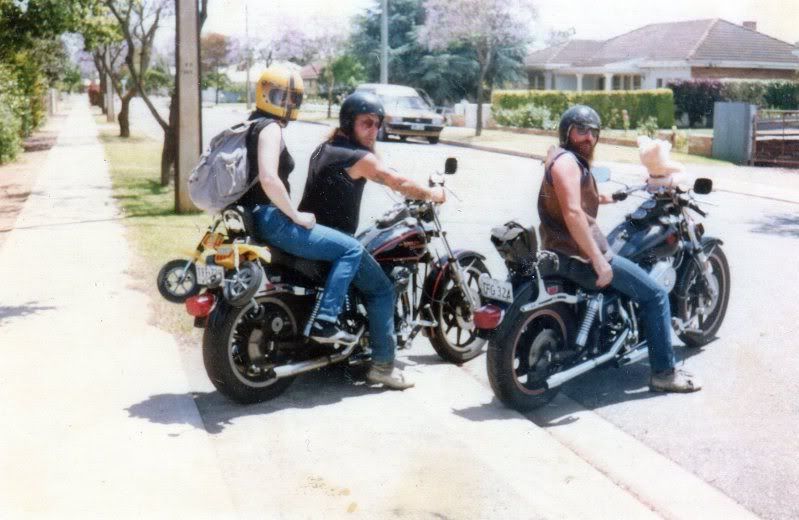 And now my 5th bike.. This is a 2006 Softail (FXST) which I have had since 2006 after I sold the Lowrider after 26 years !!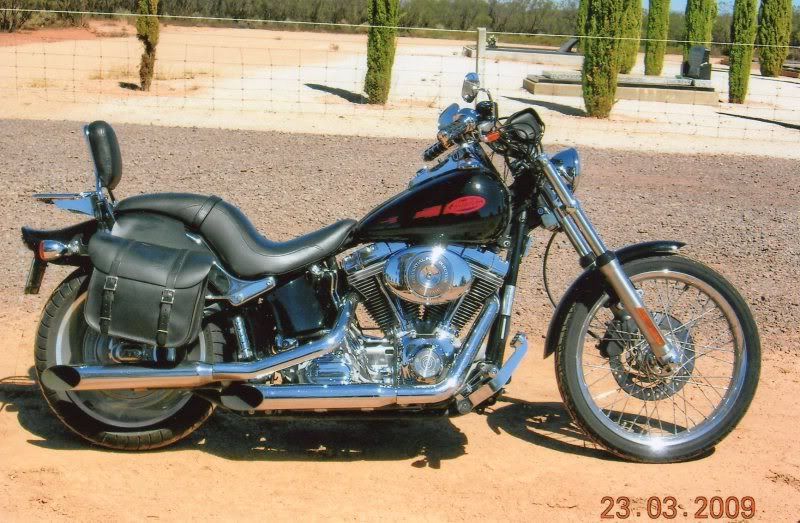 Cheers Bunge