GregPaulFraser wrote:
Maybe they hope Maria Sharapova will go for it
(though I understand she regrets ever mentioning her stamp collecting).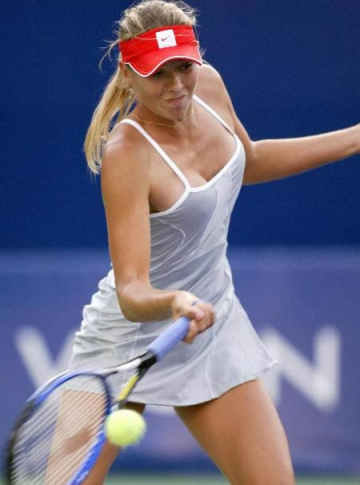 I wrote on this at the time, and was pretty funny!
http://www.glenstephens.com/sndecember07.html
================

Unlikely stamp collector!
The stamp world often bemoans that high profile younger public figures do not appear to collect stamps.
I saw a snippet on stampboards.com this week that indicates glamour Russian women's tennis superstar Maria Sharapova is a keen collector.
This kind of thing is great for the hobby, and it may entice some younger folks to get involved!
Maria Sharapova gave an interview to "The Guardian" after a recent tennis victory:
"I have collected stamps since I was nine or 10 years old"
Sharapova said.
"There are so many, millions really. I have got stamps passed over from my mother's grandmother. It was more of an interest when I was younger. Now I just do it because I did it before, but English stamps are my favourite because they have that picture of the Queen."
However the fallout from it was swift. She later told "The Guardian" when asked about her stamp collecting interest:
"

Oh, God, stop. Everyone's calling me a dork now

"
Sharapova said, before revealing, semi-seriously, that her agent had banned her from talking about it, for fear that her sponsors might start frantically searching for geekiness clauses in her endorsement contracts.
"We're getting emails from, like, stamp collecting magazines asking if I can do an interview. I mean, it's just a hobby,"
continued Sharapova.

"I'm actually good at telling stories but that is one I should have never talked about. Oh, my goodness.

Let's get off this subject, because I'm going to be an absolute geek tomorrow.

"