Nguyen wrote:
Just for the record, I've never seen any Vietnam or Indochina tete-beche.

I seems some of the above are not print errors? How they came about?
In the case of the Barwani sheet above, it was deliberate. There were only four clichés in the printing plate. For this printing, the printers assembled the clichés in a row of four, printed one row, turned the sheet around, and printed the row again.
It seems that this was an experiment. With the ÂŒ Anna stamp that was issued at the same time, the printers left the four clichĂ©s together, and printed the whole plate upside down next to the first print: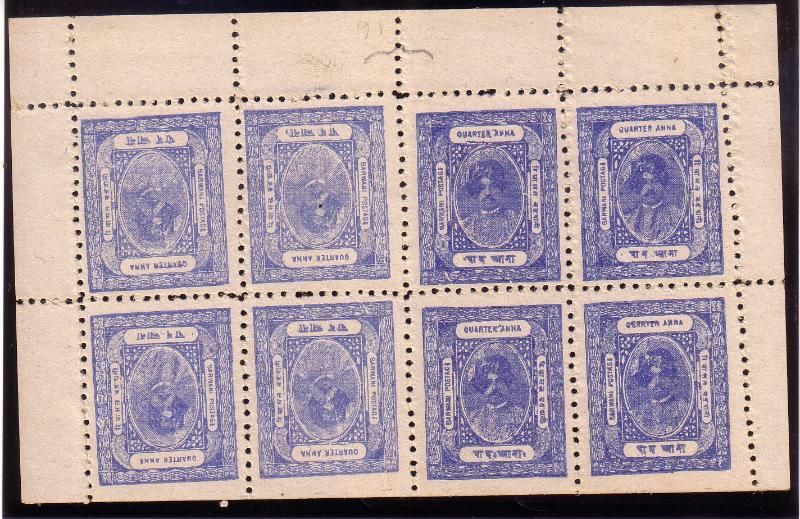 The printers never repeated the experiment